Saint John on Patmos, Madonna and Child Enthroned, and Death of the Virgin; The Crucifixion
Pacino di Bonaguida Italian

Not on view
The left wing of this diptych shows Saint John the Evanglist on the island of Patmos, the Madonna and Child Enthroned with Saints Paul and Francis, and the Death of the Virgin. On the right wing is the Crucifixion, with Saint John the Baptist, the Virgin, Saint Mary Magdalen, Saint John the Evangelist, and a bishop saint.
Pacino was a leading illuminator in Florence, and the pale colors and elegantly patterned textiles in this diptych reflect that activity. This very fine diptych dates from about 1320–25. Although Pacino has clearly studied the work of Giotto, he was a more conservative artist and his figures never aspire to convey a quality of grave majesty.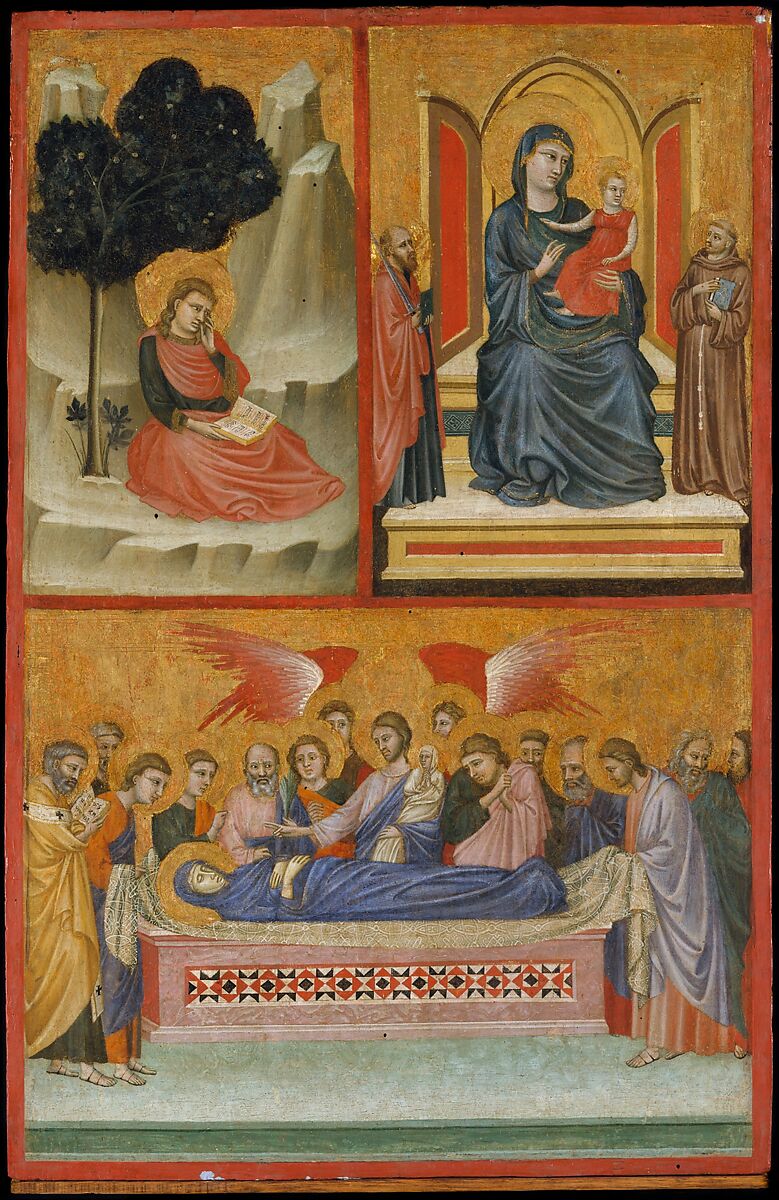 This artwork is meant to be viewed from right to left. Scroll left to view more.