Manuscript Leaf with the Martyrdom of Saint Bartholomew, from a Laudario
Pacino di Bonaguida Italian

Not on view
On this page, the final moments of the martyrdom of the apostle Bartholomew unfold with a dance-like grace that lends a sacred air to horrific events. At the left, three tormentors flay his legs and arms as Bartholomew stands chained to a city gate. At the right, the saint, wearing his own flesh tied about his neck as a mantle, kneels in prayer before a rock, his haloed head tumbling to the ground.

Pacino was a leading member of the painters' guild in Florence. This page comes from the most important manuscript created in that city in the first half of the fourteenth century, a laudario, or book of hymns in Italian.
#2844. Leaf from a Laudario with the Martyrdom of Saint Bartholomew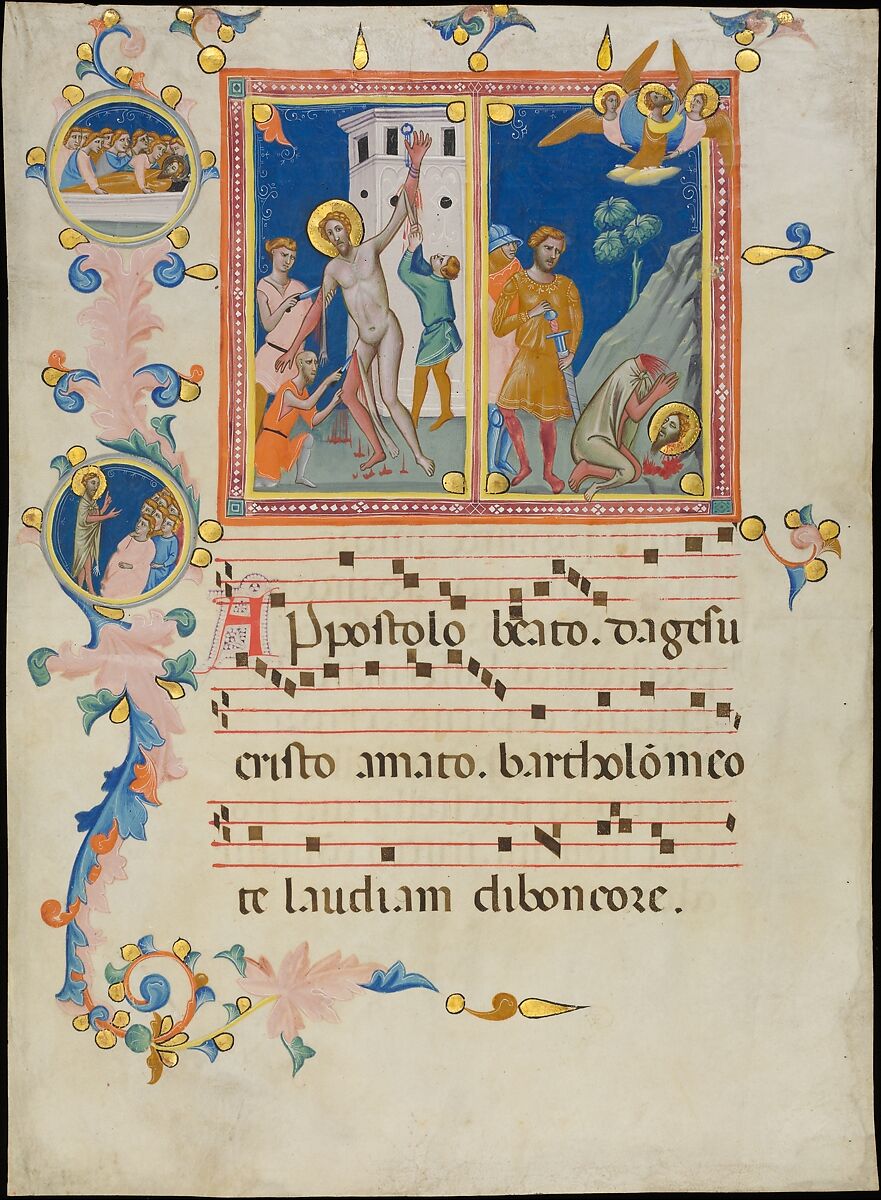 This artwork is meant to be viewed from right to left. Scroll left to view more.