Maria Luisa of Parma (1751–1819), Later Queen of Spain
Laurent Pécheux French

Not on view

This portrait of Maria Luisa of Parma, granddaughter of both King Louis XV of France and Philip V of Spain, was sent to Madrid in advance of her marriage to her first cousin, the future Carlos IV of Spain. It is exemplary of formal eighteenth-century court portraits. Painted in Italy for Spanish eyes, it teems with French decorative arts, evidence of Parisian craftsmen's international preeminence in the period. The bronze clock case is supported by an exoticized elephant, the gold snuffbox is fitted with a miniature portrait of Maria Luisa's future husband, and the impressive chair comes from a suite of furniture commissioned in Paris by her mother a decade prior.
#2259. Maria Luisa of Parma (1751–1819), Later Queen of Spain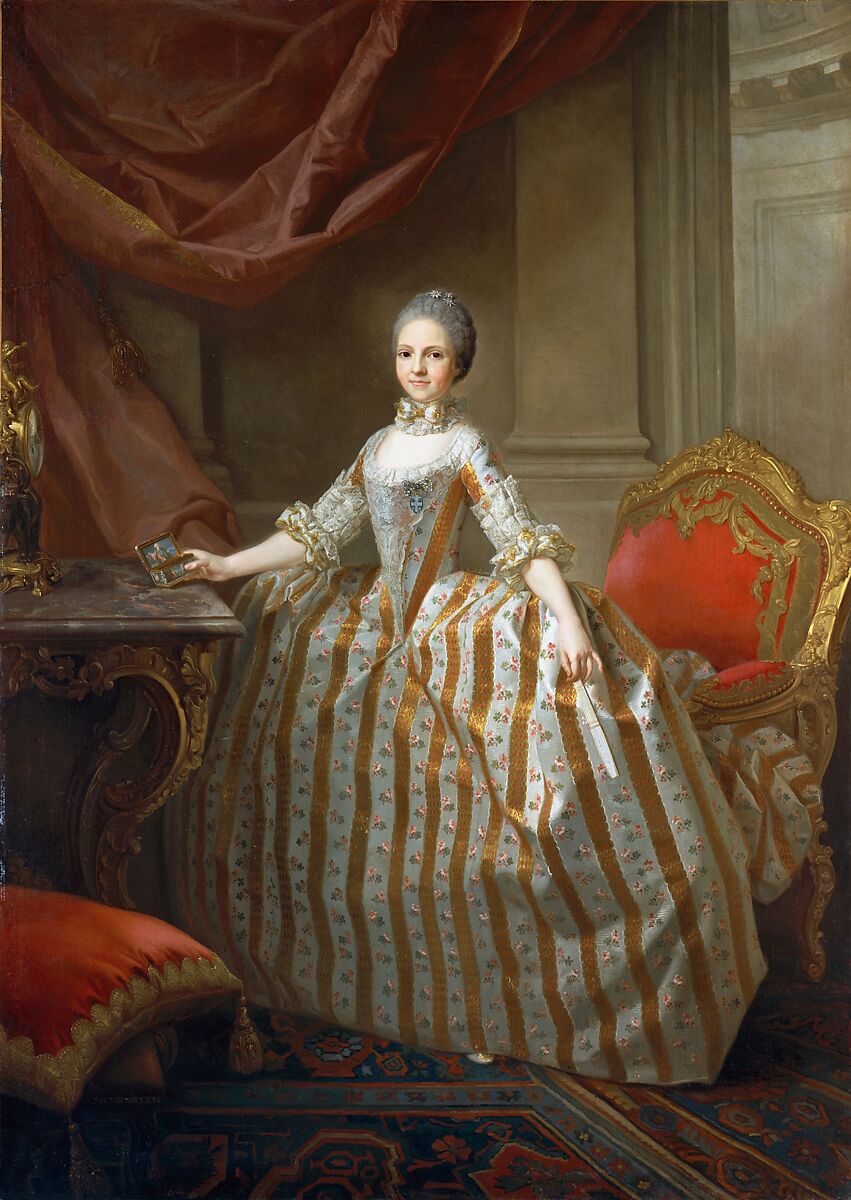 This artwork is meant to be viewed from right to left. Scroll left to view more.