Carpet with a Compartment Design
Not on view
This magnificent jewel-colored carpet, with its elegant, curvilinear "compartments" based on a geometric star pattern, is filled with creatures borrowed from Chinese art, such as the dragon and phoenix in combat. The benevolent phoenix has its counterpart in Persian lore, where it is known as the simurgh, also a wise and protective bird. Other compartments contain decorative arrangements of Chinese ch'i-lin and flying geese, as well as the purely Islamic arabesque. The border with its medallions and cartouches reflects those of Safavid bookbindings, which also make great use of ribbonlike Chinese cloud bands, by now thoroughly assimilated into Persian art. With its fine weave (550 knots per square inch), silk foundation, and the close relationship between its elaborate pattern elements and the art of the book, it seems likely that this carpet was designed in the book atelier working in the service of the shah.
This carpet has been reduced in length. A complete carpet woven from the same cartoon belongs to the Musée Historique des Tissus in Lyon, France.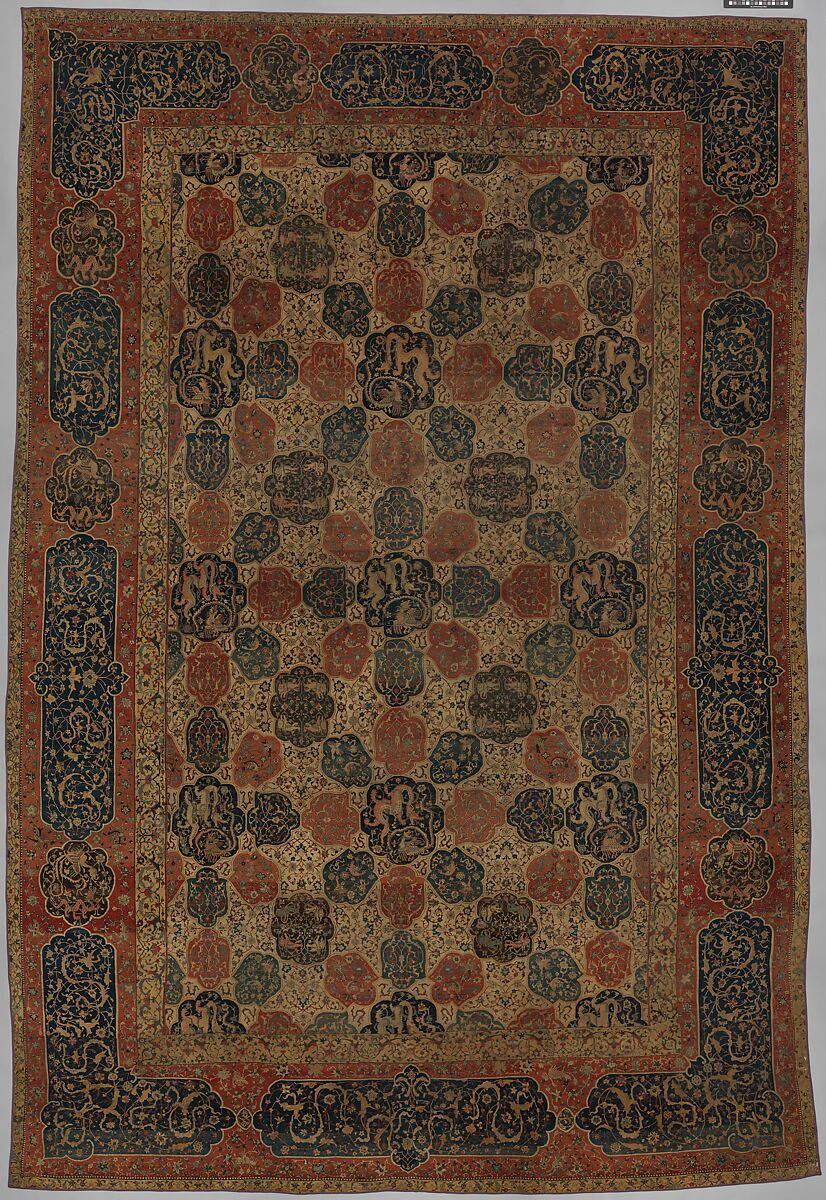 This artwork is meant to be viewed from right to left. Scroll left to view more.