Carpet
Not on view
This prayer rug or sajjadah, identified by its central niche design, the Qur'anic inscriptions in its border, and the names of God in its spandrels, is consistent with a group of carpets thought to have been a diplomatic gift from the Safavid Shah 'Abbas I to the Ottoman sultan Murad III (r. 1574–95). Because some of the verses promote a Shiite perspective by referring to the intercession of Shiite imams with God, the group was apparently never used by the Sunni Ottomans.

This carpet feature warps in two colors—one of a natural, undyed fiber and the other of a rarely seen intense red—that are arranged in an irregular pattern. Microscopic investigation has revealed remnants of the original selvage, or the woven edge, which is similar to some of those found on the masterpiece Safavid Carpets from the early sixteenth century.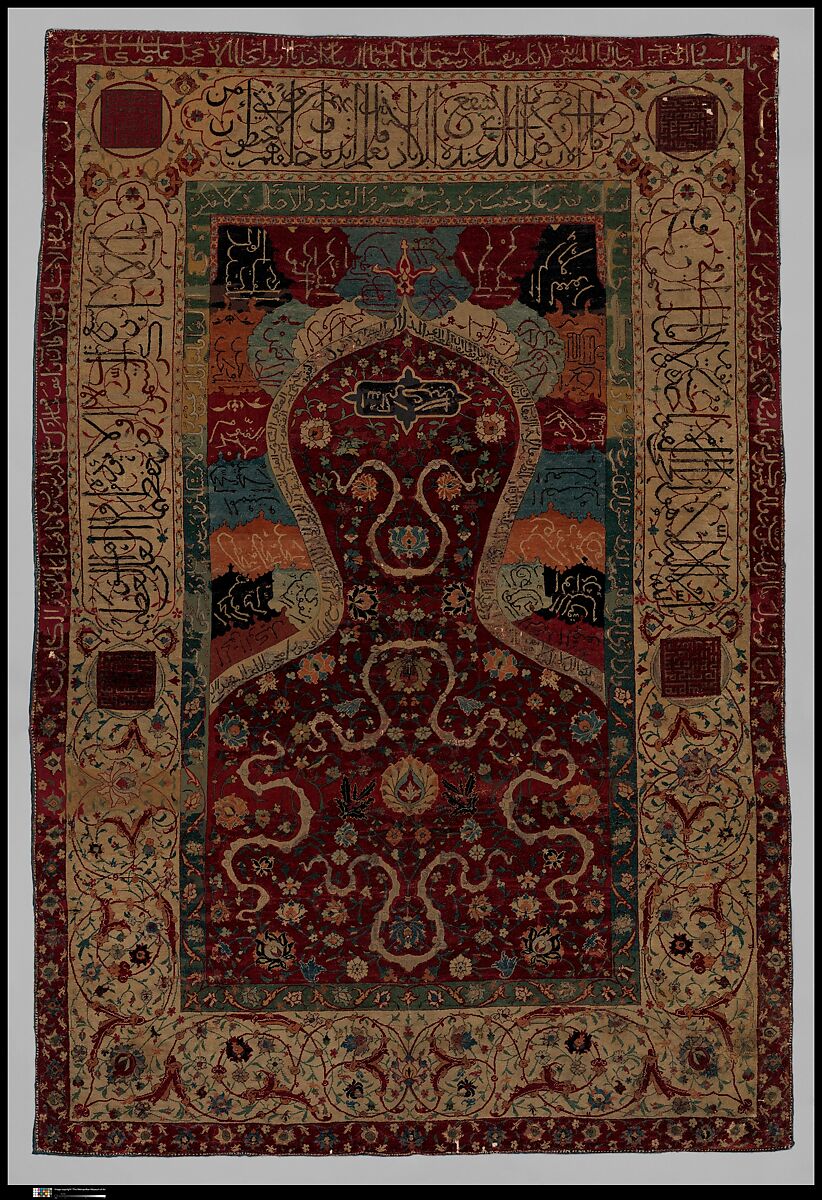 This artwork is meant to be viewed from right to left. Scroll left to view more.