Star-Shaped Tile
On view at The Met Fifth Avenue in Gallery 457
Eight-pointed star tiles from Nasrid Spain are rare, but this example bears motifs specific to lusterware produced in Málaga, such as the botanical decoration radiating from a central flower or plant motif. The grapevine pattern with naturalistic leaves and bunches of fruit is a reference to the classical heritage of Islamic art.
The arrival of the luster-painting technique in Islamic Spain is now thought to have come from Egyptian craftsmen who moved to the Malagan coast after the fall of the Fatimid Empire in 1171. The relocation of such craftsmen contributed to the dissemination of designs from North Africa and the western Islamic world into Andalusian arts.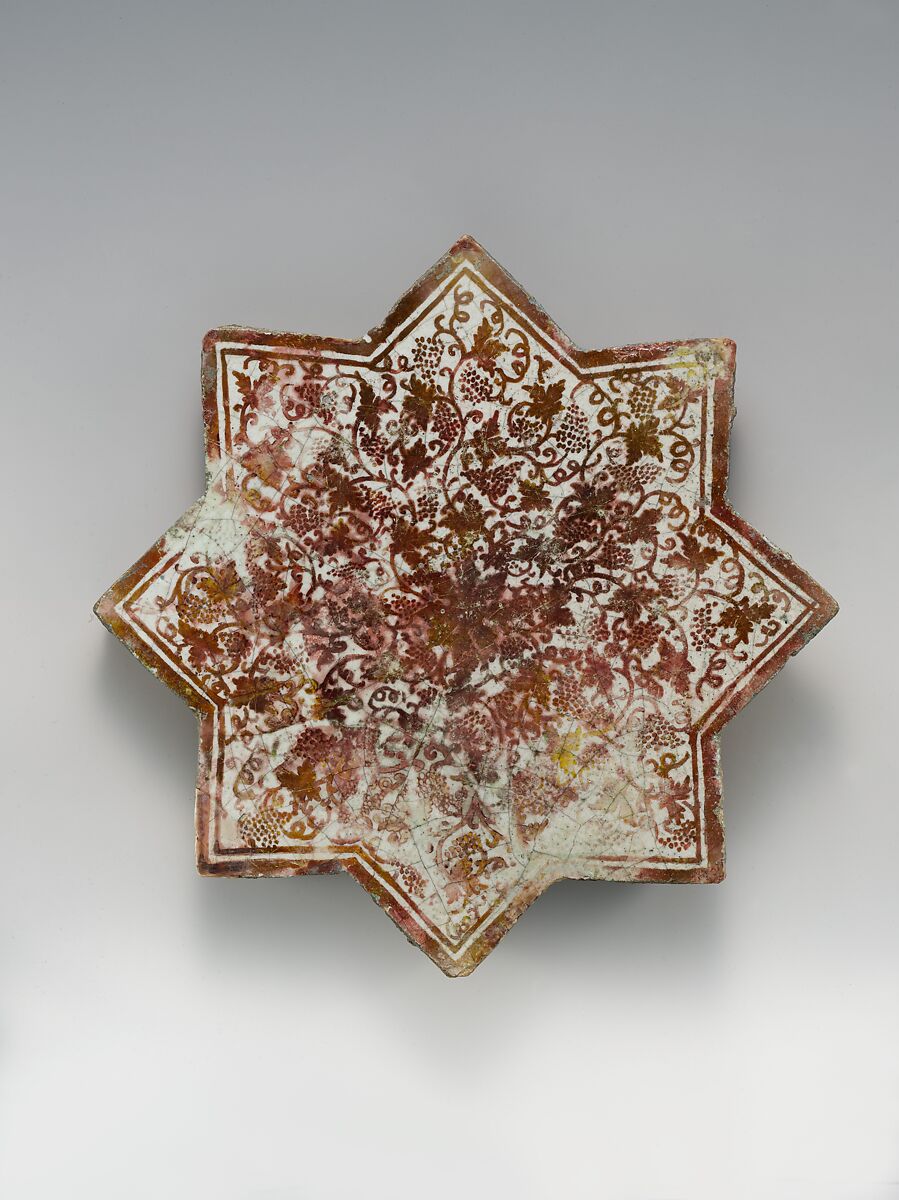 This artwork is meant to be viewed from right to left. Scroll left to view more.