Bowl with a Majlis Scene by a Pond
Abu Zayd al-Kashani Iranian

On view at The Met Fifth Avenue in Gallery 453
During the nearly forty years he was active as a master potter, Abu Zayd was also a proficient poet. He composed at least one of the love poems inscribed on this bowl. The scene depicted, probably a literary majlis, does not relate explicitly to any of these poems. However, the performer to the left may be interpreted as reciting them to the figures seated on and around the raised platform.

Oh beloved, did you see what the snow (white hair) did to me? / Oh snow (white hair), you told me, but tell my beloved // To the passion (fire) of lovers . . . and cold(?) / And you are still flirting with me! // Oh body, the sorrow of love will not make you any better (than this) / Will not (help) . . . your soul and faith // At the end, the sweetness of lust will entrap you / So that love will not make a fool of you.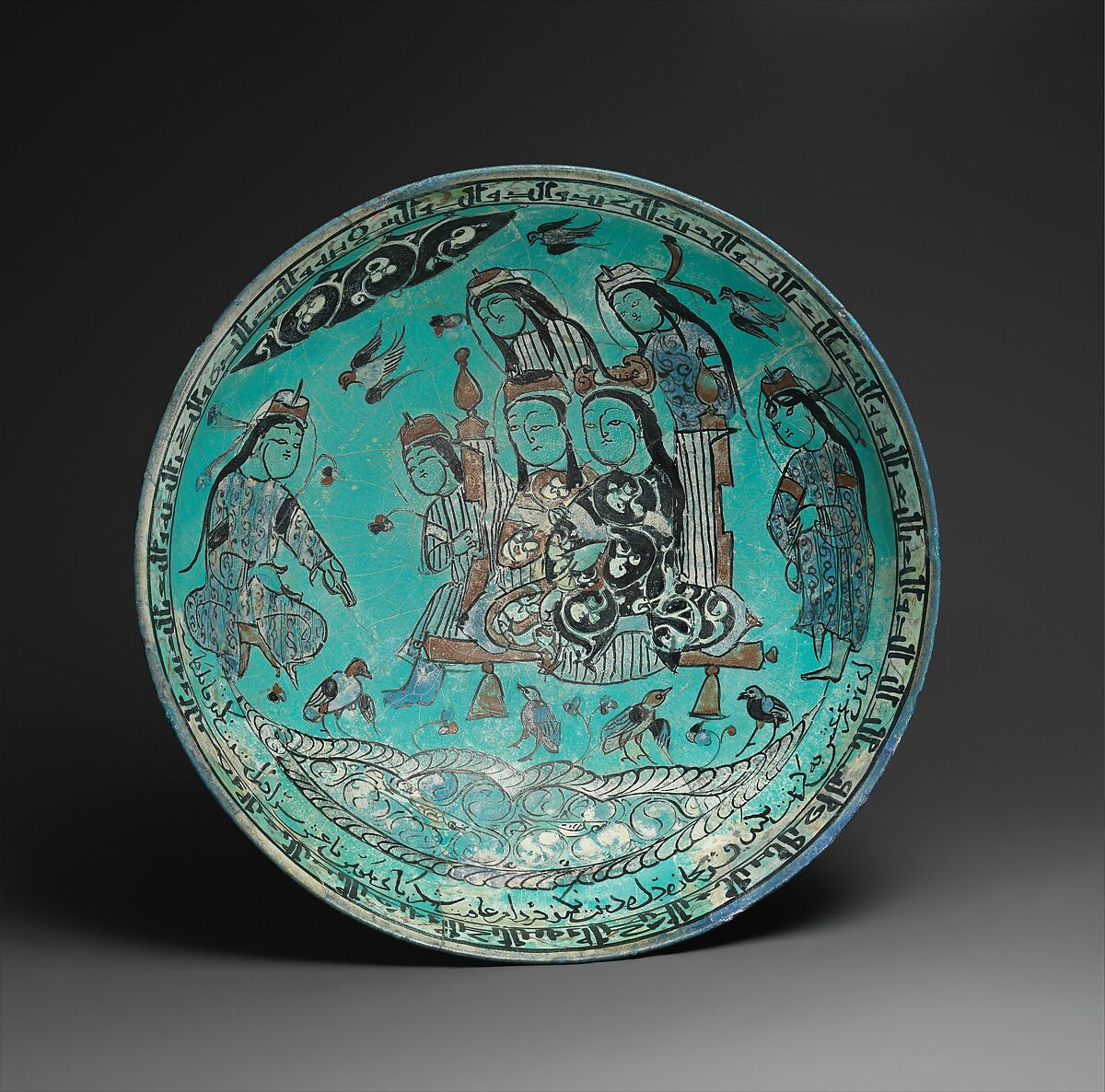 This artwork is meant to be viewed from right to left. Scroll left to view more.