"The Iranians Mourn Farud and Jarira", Folio 236r from the Shahnama (Book of Kings) of Shah Tahmasp
Author Abu'l Qasim Firdausi Iranian
Painting attributed to Mirza Muhammad Qabahat
Painting attributed to 'Abd al-'Aziz

Not on view
The Shahnama is filled with tragic events and moments of intense drama. On the page illustrated here, the painters have depicted the mourning of Iranians over the tragic destiny of Farud, the son of Prince Siyavush, and Jarira, his mother. After witnessing her son's death, Jarira ripped open her belly with a dagger. Then, lying down with her face against Farud's, she let herself die.

The scene is one of the most emotionally charged in the entire manuscript. The women pull out their hair and cry, the courtiers beat their heads in despair, while the the creased expressions on their faces convey intense compassion. Even though Islamic painting is considered to be idealized, the painters of this Shahnama reveal instead a profound awareness of human emotions, which are depicted with great sensitivity.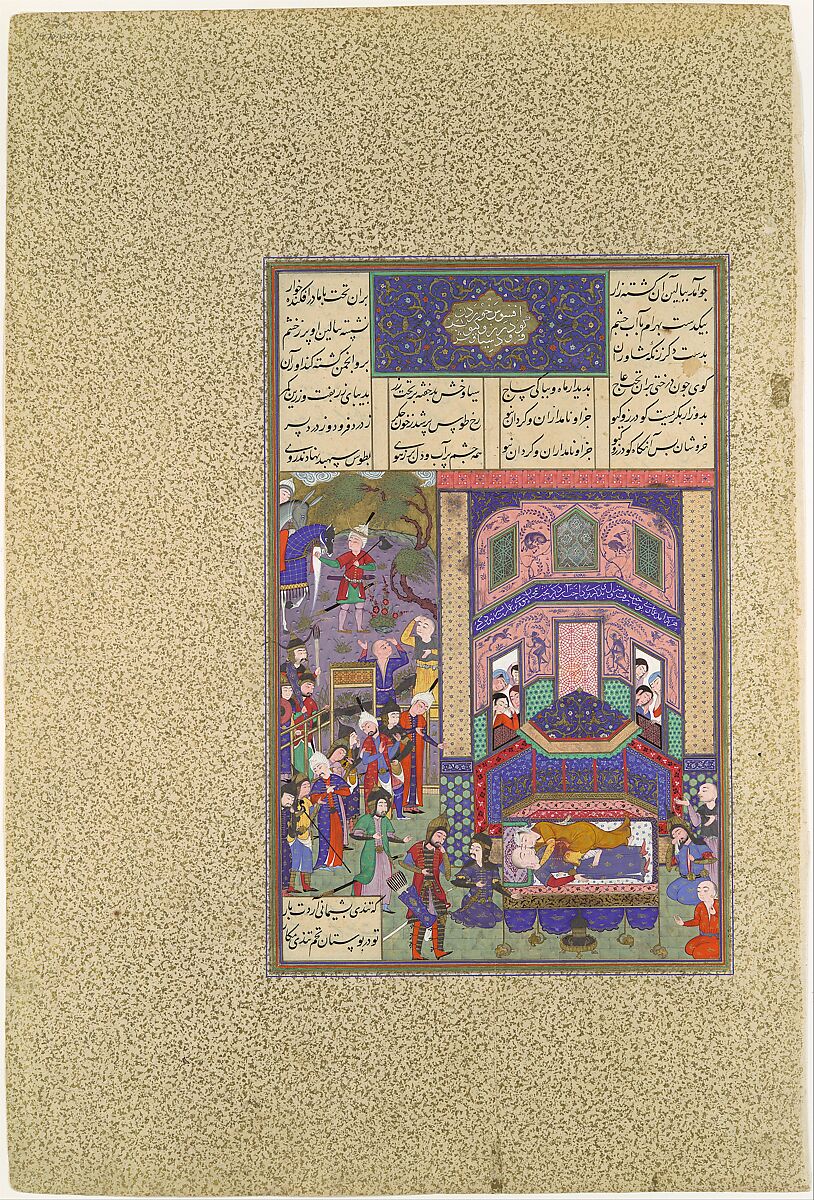 This artwork is meant to be viewed from right to left. Scroll left to view more.