Chess Set
On view at The Met Fifth Avenue in Gallery 453
This nearly complete chess set is one of the earliest extant examples in the world. The pieces are abstract forms: the shah (king) is represented as a throne; the vizier (the equivalent of the queen) is a smaller throne; the elephant (bishop) has two tusklike protrusions; the horse (knight) has a triangular knob representing its head; the chariot (rook) is rectangular with a wedge at the top; and the pawns are faceted hemispheres with knobs.
Playlist

6605. Chess set

908. Kids: Chess set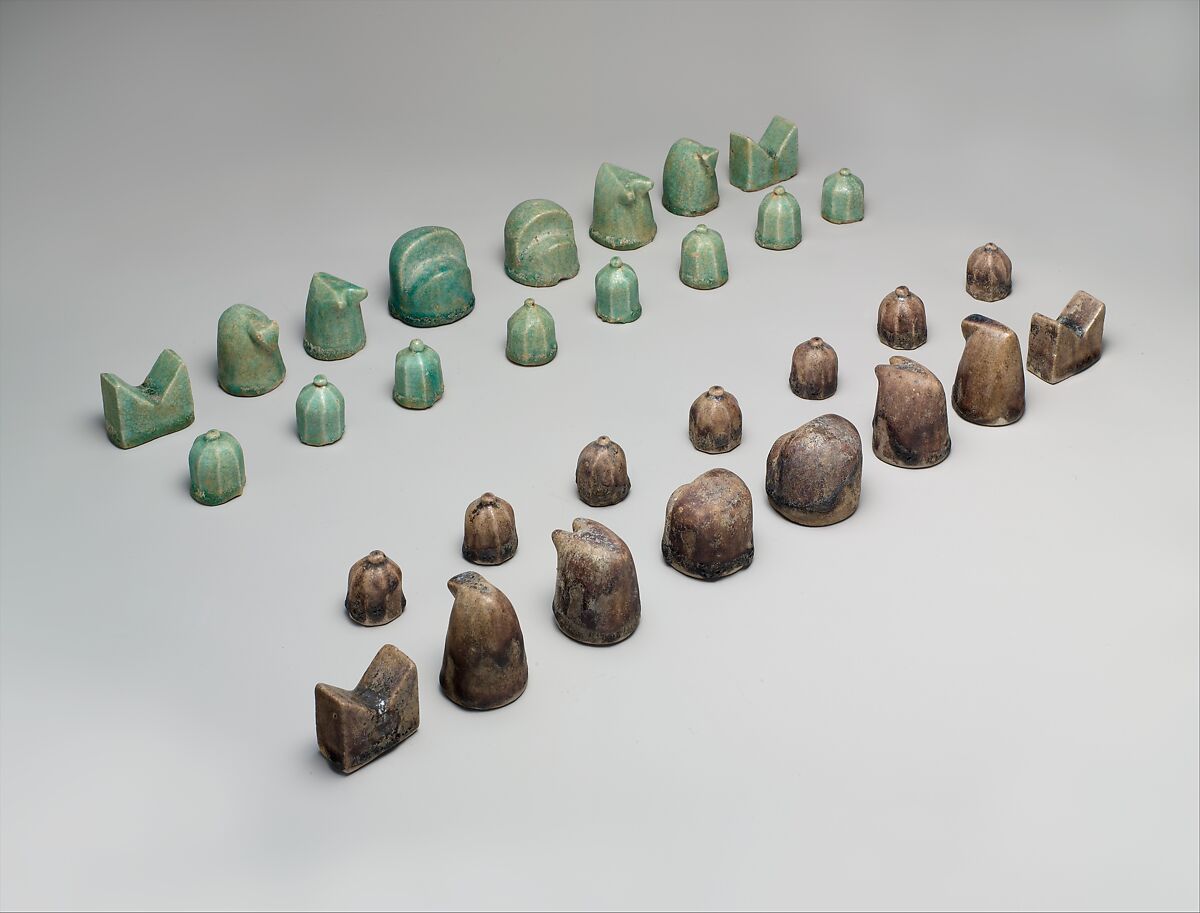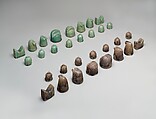 This artwork is meant to be viewed from right to left. Scroll left to view more.