Outer Robe (Uchikake) with Scenes of Filial Piety
On view at The Met Fifth Avenue in Gallery 230
In the second half of the Edo period, warrior-class women often wore robes with East Asian auspicious, literary, or didactic themes integrated into landscape designs. Embedded in the decoration of this robe—a winter landscape—are visual references to the fundamental Confucian tenet of filial piety, extolled in Japan as firmly as it had been in ancient Chinese society. One of the most famous collections of such stories advocating respect for one's ancestors and parents is The Twenty-four Paragons of Filial Piety, based on a Yuan dynasty (1271–1368) text.

Among the twenty-four paragons represented here is Wang Xiang (Japanese: Ōshō), a third-century official who, to fulfill his ailing stepmother's craving for fresh fish in midwinter, caught carp by lying on the ice of a lake until it melted. Wang is represented here by his clothing: an official's cap and fan lie on the riverbank beneath a pine branch from which a court robe hangs. Another legendary figure, Meng Zong (Japanese: Mōsō), is evoked by the hat, straw cape, and hoe seen on the back of the right sleeve. When Meng's ill mother expressed a desire for bamboo shoots out of season, he went to the snowy forest with his hoe, whereupon bamboo began to sprout to honor his filial conduct.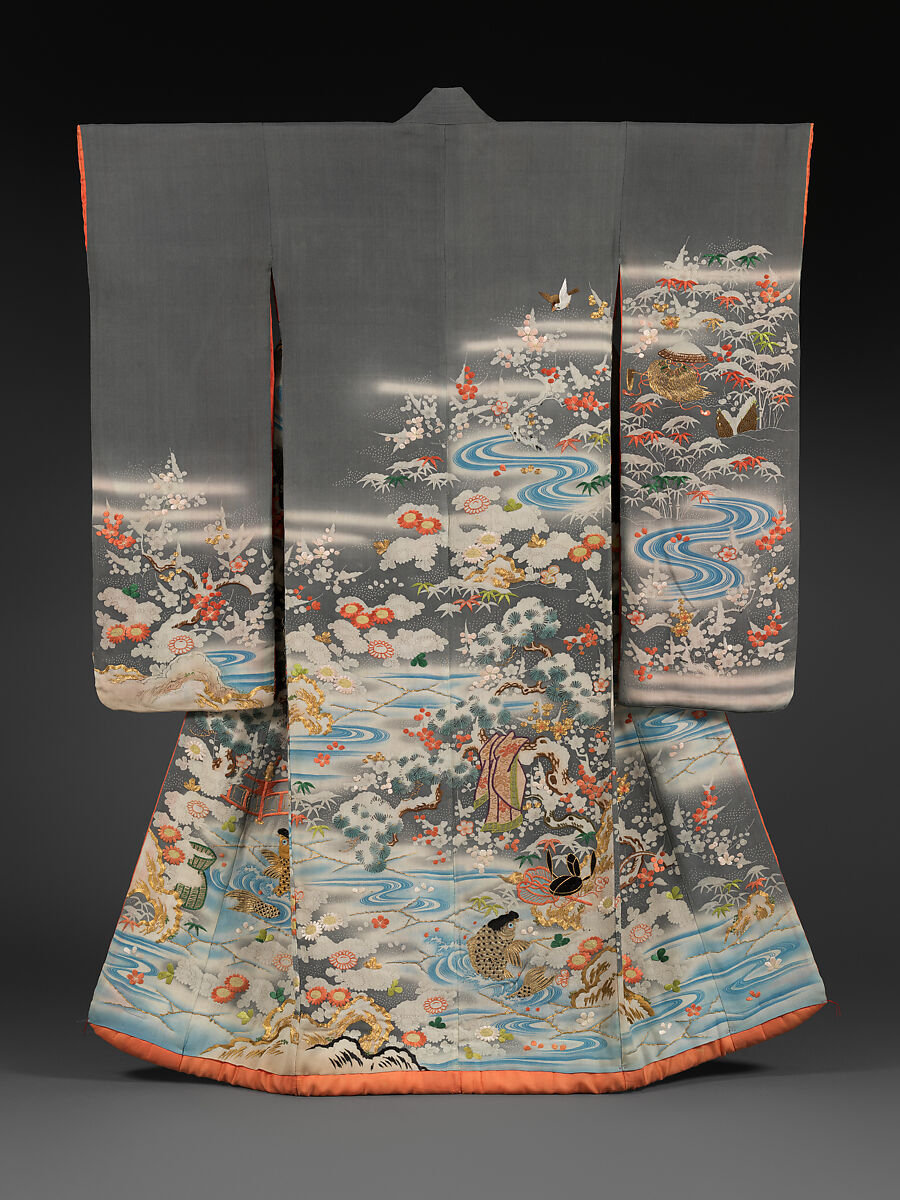 This artwork is meant to be viewed from right to left. Scroll left to view more.