Madonna and Child with Saints Jerome, Bernardino, John the Baptist, and Anthony of Padua and Two Angels
Sano di Pietro (Ansano di Pietro di Mencio) Italian

Not on view
Sano di Pietro was a popular and highly prolific Sienese painter and illuminator, whose workshop produced numerous devotional images of the Madonna and Child, frequently shown in bust-length and accompanied by saints and angels. The close stylistic affinities between works attributed to Sano and the enigmatic Sienese artist known as the Osservanza Master may indicate that they represent a single artistic identity. It is also possible that the paintings attributed to the Osservanza Master are the product of a collaborative workshop to which these artists belonged.
The Christ Child holds a goldfinch symbolizing the Resurrection, while resting his left hand on the embroidered collar of the Virgin's dress. They are accompanied by Saints Jerome, Bernardino, John the Baptist, Anthony of Padua, and two angels. The design for the heads of the Virgin and Child reappears with some frequency in paintings by Sano's workshop, suggesting the use of a cartoon (full-scale drawing) to transfer the image. The frame is carved in five sections and engaged to the panel. The same punch tools used to decorate the frame were employed in the halos of the saints and angels.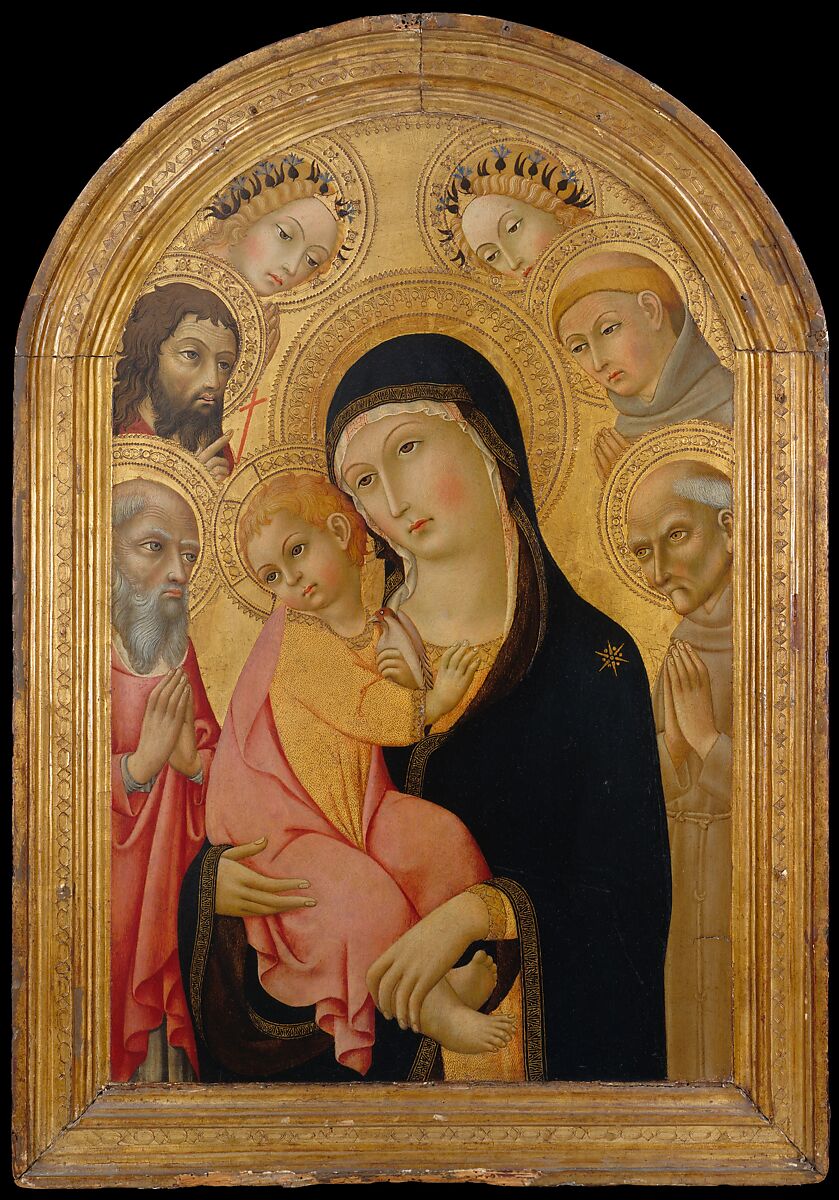 This artwork is meant to be viewed from right to left. Scroll left to view more.