Saint Francis
Sano di Pietro (Ansano di Pietro di Mencio) Italian

On view at The Met Fifth Avenue in Gallery 956
With his right hand, Saint Francis opens the plain brownish-gray habit of his monastic order to reveal the wound in his side, which along with those on his hands, represent the marks of the stigmata, the wounds of the crucified Christ which were miraculously imprinted on his hands, feet, and side. This panel and another in the Lehman Collection, which depicts a similar figure of San Bernardino (1975.1.46), originally belonged the same (unidentified) altarpiece complex, and likely appeared at the base of the pilasters. The two Lehman panels resemble the pilaster panels of the triptych painted by Sano di Pietro in the Basilica of San Bernardino all'Osservanza in Siena.
Sano was a popular and highly prolific Sienese painter and illuminator. The close stylistic affinities between works attributed to Sano and the enigmatic Sienese artist known as the Osservanza Master (so-named after the above-mentioned triptych in the Osservanza in Siena) may indicate that they represent a single artistic identity. It is also possible that the paintings attributed to the Osservanza Master are the product of a collaborative workshop to which these artists belonged.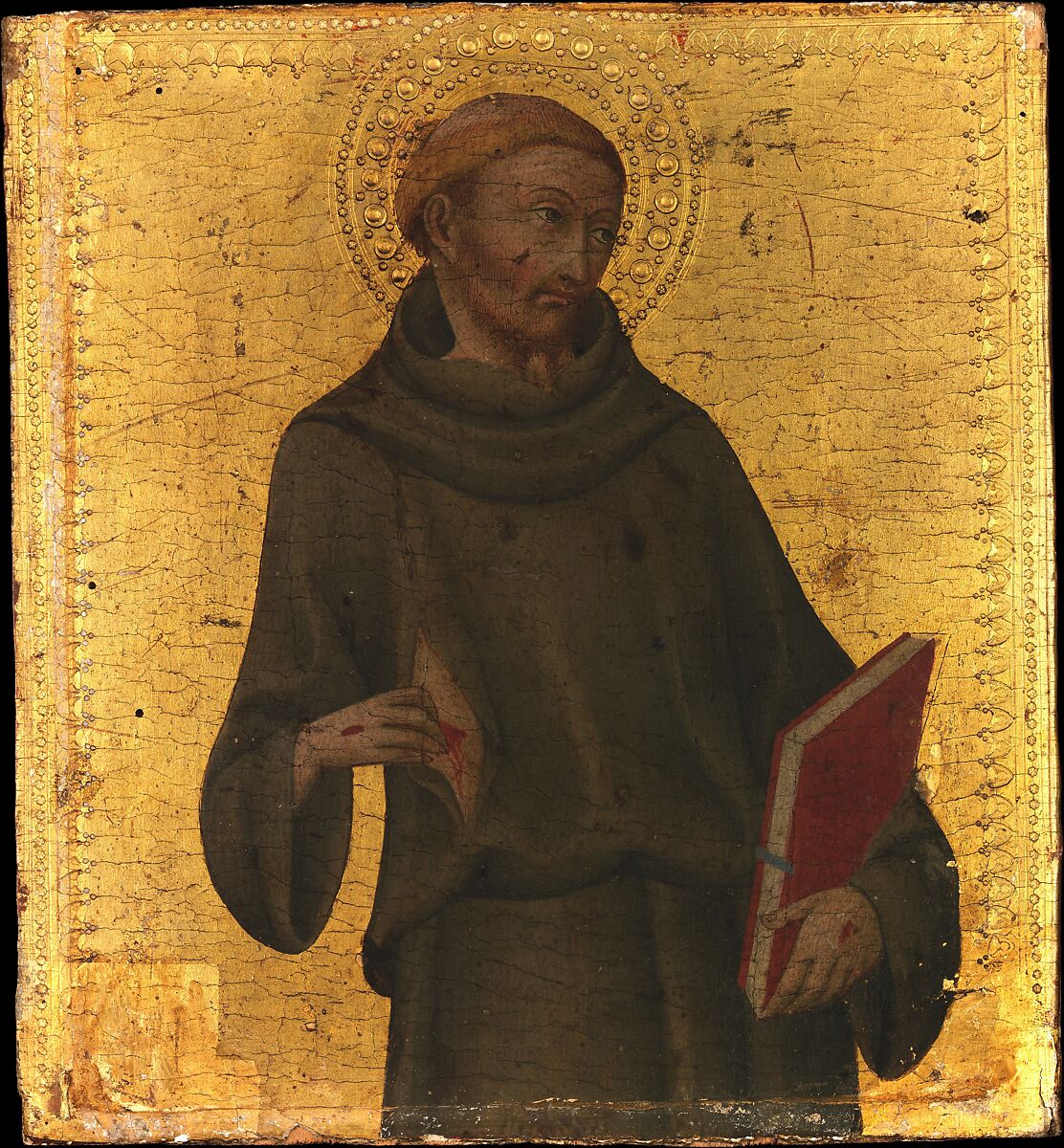 This artwork is meant to be viewed from right to left. Scroll left to view more.