Saint Martin Brings a Dead Man to Life
Not on view
This roundel, together with three others in the Lehman Collection (1975.1.1907, 1975.1.1908, and 1975.1.1909), and two in The Cloisters Collection (47.101.63 and 47.101.64), form part of the same series of early fifteenth-century Franco-Flemish embroideries depicting scenes from the life of Saint Martin. Originally part of a much larger ensemble (thirty-six roundels and panels are now dispersed among public and private collections), the embroideries may have decorated a liturgical vestment, an altar frontal, or possibly a combination thereof, constituting a set of vestments.

In the year 361, Martin founded the monastery of Ligugé outside of Poitiers in France, one of the earliest monastic institutions in Europe. The present roundel depicts the saint having returned to the monastery from a journey, when he learned that a man, whom he was instructing in the Christian faith, had died unbaptized. According to a contemporary source, Martin "had the body brought to his cell and prostrated himself upon it, and by his prayer recalled the man to life." The naked, decrepit, and outstretched body of the deceased man has parallels in contemporary Franco-Flemish painting and manuscript illumination. Martin's miracle, the first of many performed by him, brought him widespread acclaim, and several years later, he was consecrated Bishop of Tours.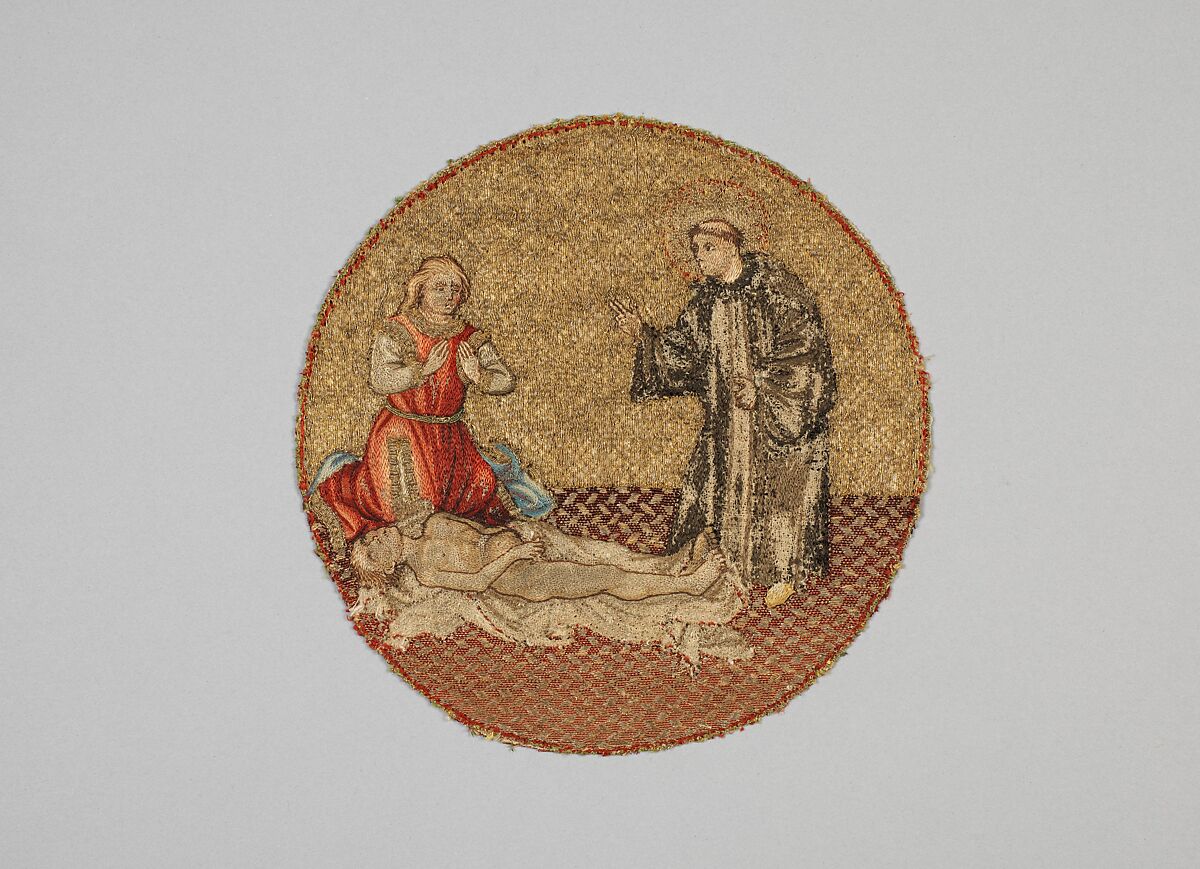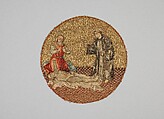 This artwork is meant to be viewed from right to left. Scroll left to view more.