Aquamanile in the Form of a Crowned Centaur Fighting a Dragon
Not on view
The crowned centaur (probably Chiron, the king of the centaurs),wielding a sword in his right hand, appears about to slay the dragon attacking his left side. Already representing a fantastic beast, the form here is further enriched by the dragon whose head and neck, grasped in the centaur's left hand, form the spout.
#9792. Kids: Aquamanile in the Form of a Crowned Centaur Fighting a Dragon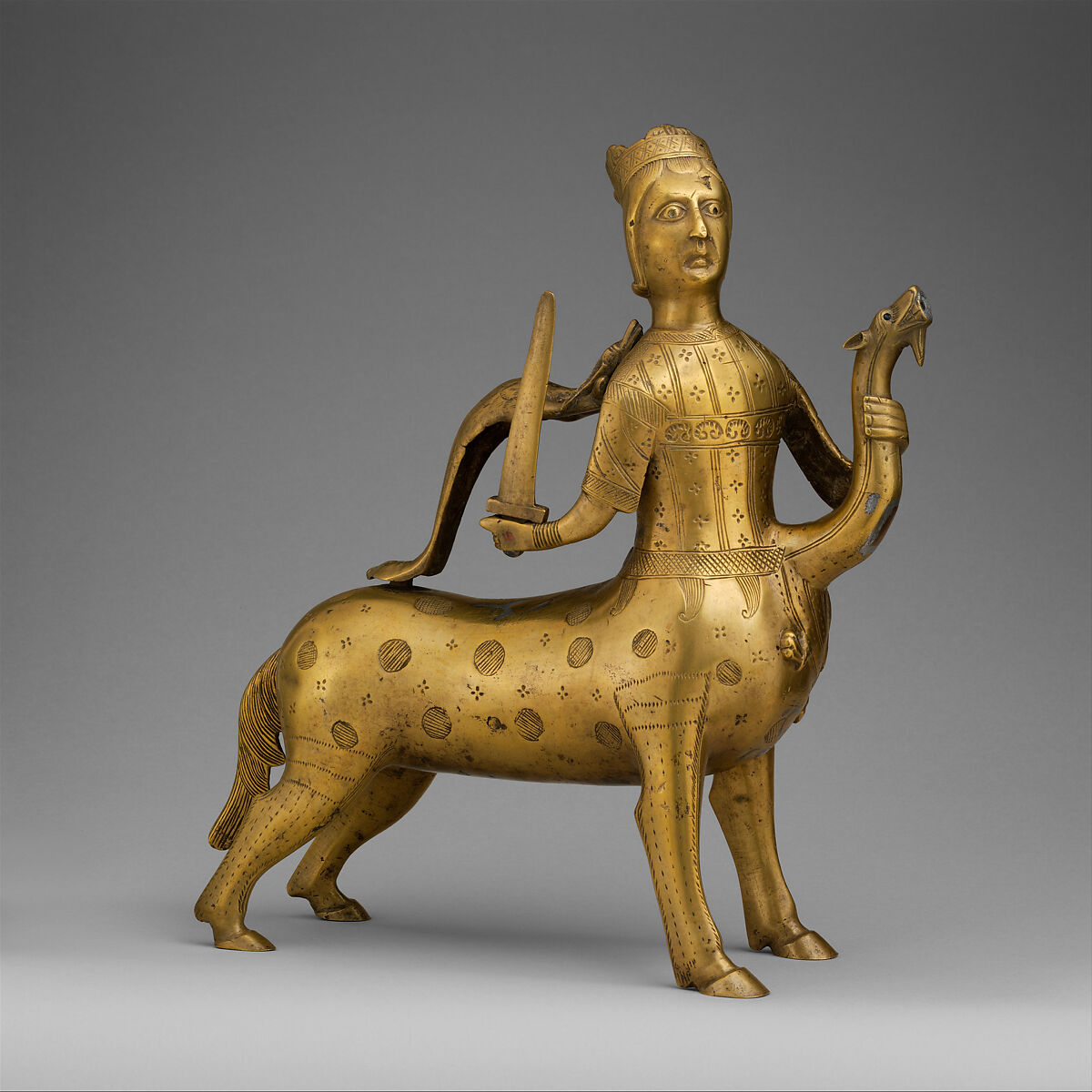 This artwork is meant to be viewed from right to left. Scroll left to view more.