Relief of the Betrayal and Arrest of Jesus
On view at The Met Fifth Avenue in Gallery 304
Four key events in the final hours of Jesus' life are dramatically shown here (from left to right): Peter sheathing his sword after severing the ear of Malchus (seated), the high priest's servant; Jesus miraculously restoring the ear; Judas betraying Jesus with a kiss; and Roman soldiers arresting Jesus. The compression of these events into one scene with its complex interweaving of figural masses creates a powerful sculptural statement.

In the medieval church the choir screen separated the nave and the choir area. By the thirteenth century these barriers often were decorated with extensive narrative themes, especially the Passion, the dramatic final events in the earthly life of Jesus. Because they hindered participation in church rituals by the laity, most European churches eventually eliminated them. The choir screen at the cathedral in Amiens was destroyed in 1755. This relief is one of the largest and best preserved narrative sculptures to survive.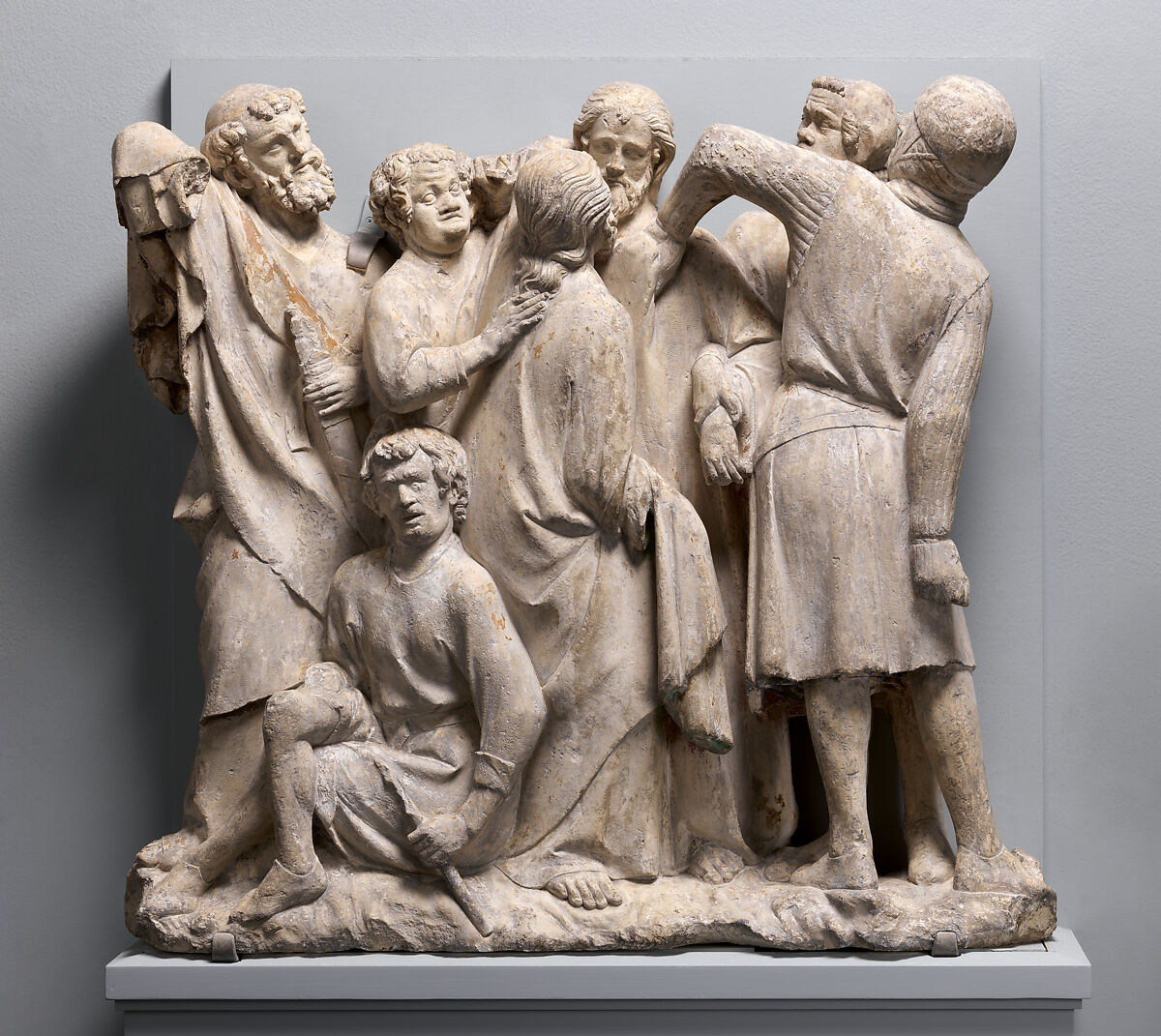 This artwork is meant to be viewed from right to left. Scroll left to view more.