Prayer Bead with the Adoration of the Magi and the Crucifixion
On view at The Met Cloisters in Gallery 19
Carved with astonishingly minute detail, this rosary bead probably was created with the help of a magnifying lens. When opened, it forms a triptych. On the left is the Journey to Bethlehem and the Nativity; in the center is the Journey of the Magi, complete with horses and camels, followed by their Adoration of the baby Jesus and offering of gifts; and on the right is the Presentation of the Child in the Temple at Jerusalem. The Latin inscription is the text of Psalm 71:10, which refers to kings of Arabia and Saba and is associated by Christians with the Magi.

Adam and Eve appear on the outside of the wings. The Crucifixion of Jesus occupies the lower half of the bead.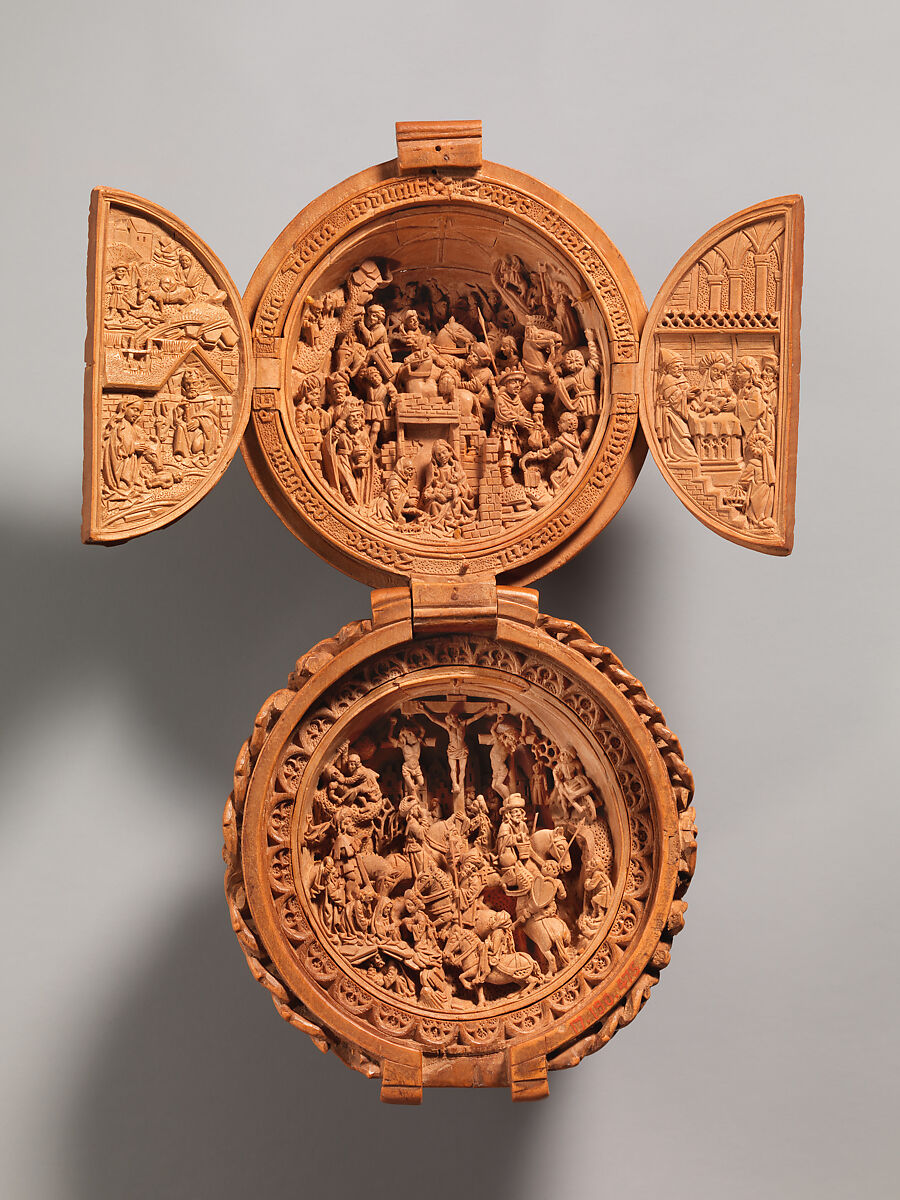 This artwork is meant to be viewed from right to left. Scroll left to view more.