The Unicorn Surrenders to a Maiden (from the Unicorn Tapestries)
French (cartoon)/South Netherlandish (woven)
On view at The Met Cloisters in Gallery 17
In these two fragments of a single tapestry (see also 38.51.2), the unicorn appears to have been tamed. He seems so docile, in fact, that he is oblivious to the dog licking the wound on his back and stares loving at the maiden who must have subdued him. Most of her figure is missing, the result of damage incurred after the tapestries were looted in 1793. The remaining traces include the maiden's right arm, clothed in red velvet and visible between the beard and throat of the unicorn, and her fingers, seen gently caressing the bottom of the animal's mane. She sits in an enclosed garden (hortus conclusus), often a metaphor for the purity of a maiden. The more complete female figure may be signaling to the hunter outside the garden, who in turn sounds the horn to summon the others.
#67. The Mystic Capture of the Unicorn (from the Unicorn Tapestries)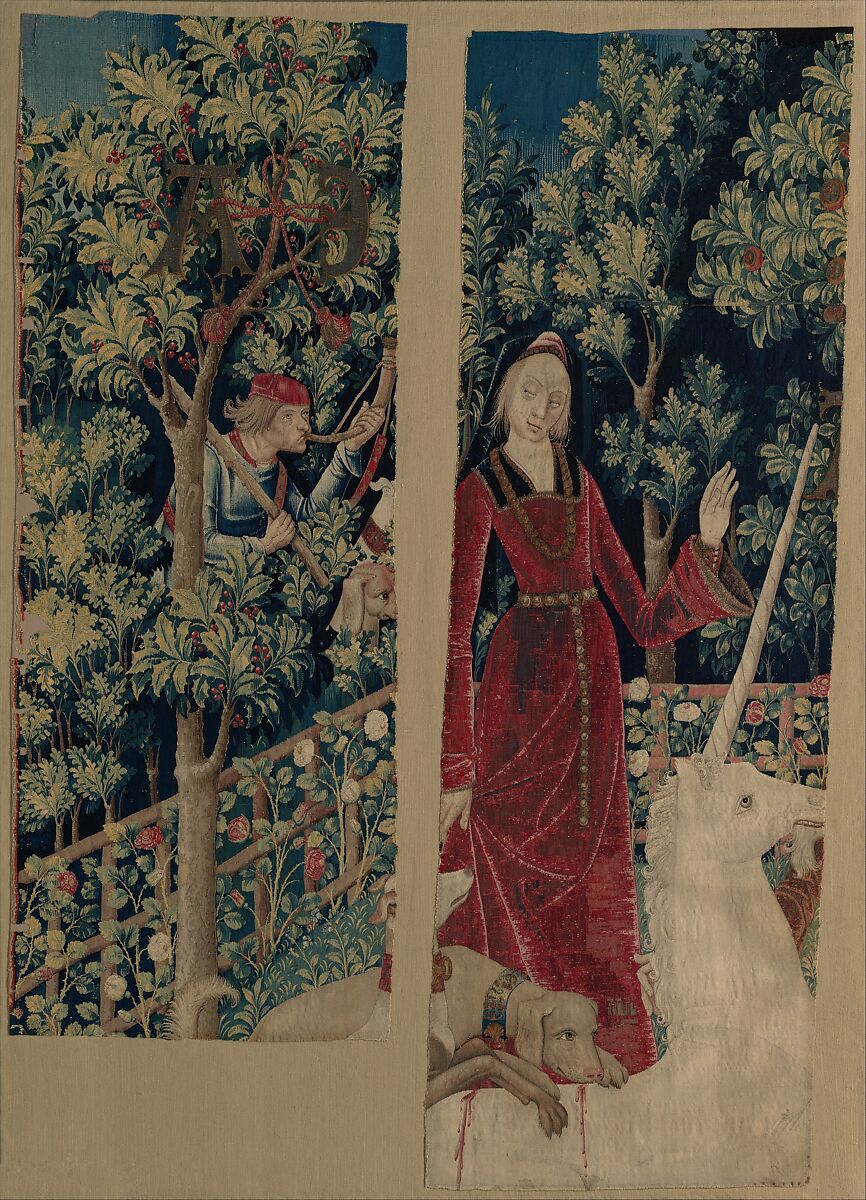 This artwork is meant to be viewed from right to left. Scroll left to view more.