Coffret
Not on view
Throughout the Middle Ages, household goods of all types were stored in boxes and coffrets which both protected the goods in the home and provided traveling cases on journeys. The great number of these of all sizes, shapes, and materials that have survived from the medieval period testify to this method of storage.

This small container may have been intended to hold rings, ring brooches, and other jewels or trinkets. The leather coffret, with a domed lid, has the inscription EINSE MOY, which might be translated as "follow me" or "do as i do," probably a personal motto. Unfortunately, this inscription does not provide a clue to the specific use for which the container was intended.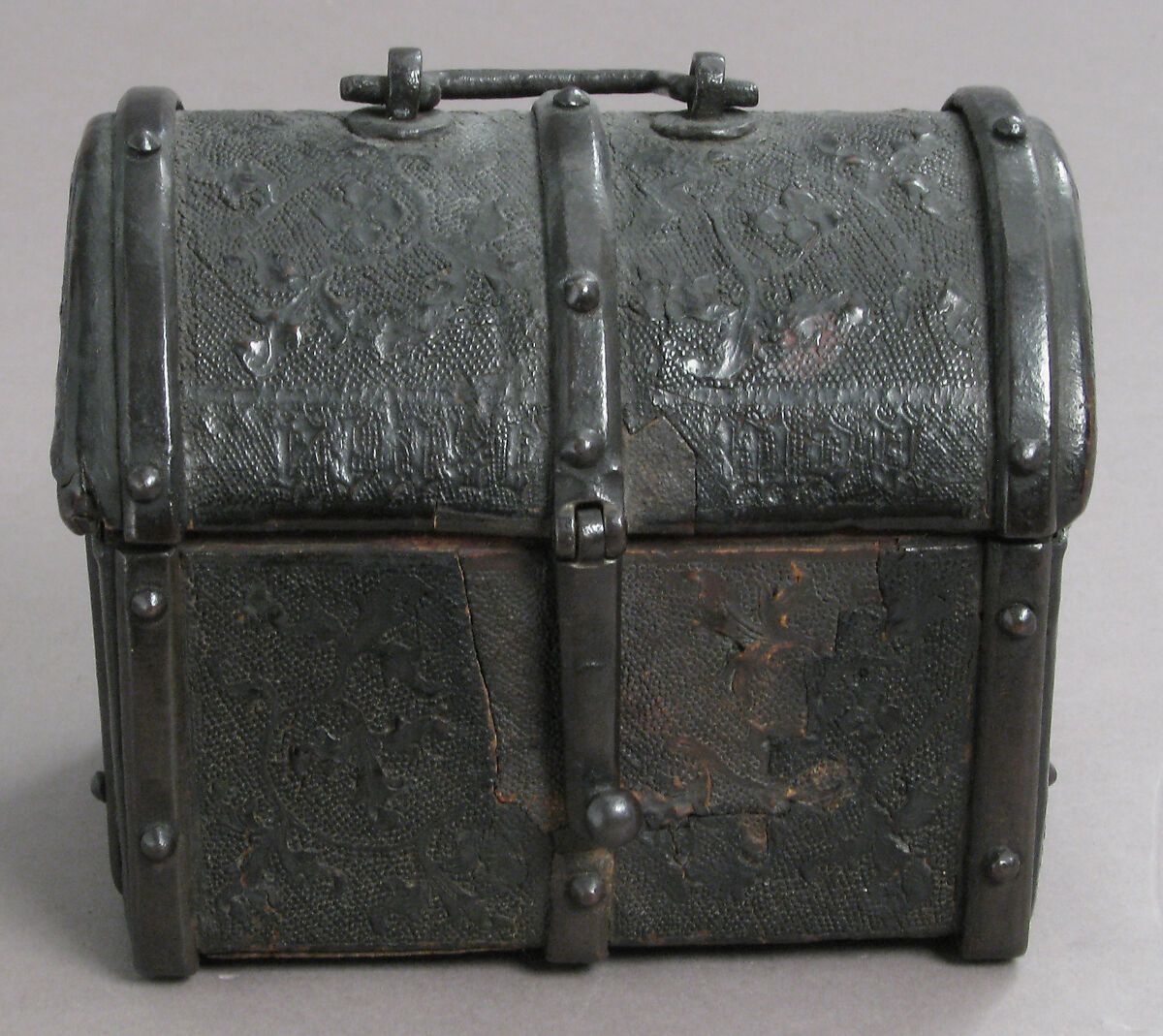 This artwork is meant to be viewed from right to left. Scroll left to view more.