The Hours of Jeanne d'Evreux, Queen of France
Jean Pucelle French

On view at The Met Cloisters in Gallery 13
At first glance, this tiny prayer book, with not a trace of gold, might seem an unlikely possession for a queen of France. But it is a work of exceptional artistry: the figures are rendered in delicate grisaille (shades of gray), giving them an amazingly sculptural quality, and are accented with rich color and touches of lilac and turquoise. The 209 folios include twenty-five full-page paintings with paired images from the Infancy and Passion of Christ and scenes of the life of Saint Louis, the queen's ancestor. In the margins, close to 700 illustrations depict the bishops, beggars, street dancers, maidens, and musicians that peopled the streets of medieval Paris, as well as apes, rabbits, dogs, and creatures of sheer fantasy. The testament of Jeanne d'Evreux identifies this prayer book, left to King Charles V, as the one "that Pucelle illuminated." At Charles's death, the book entered the collection of another famous bibliophile, his brother Jean, duc de Berry, patron of The Cloisters' Belles Heures.
#42. The Hours of Jeanne d'Evreux, Queen of France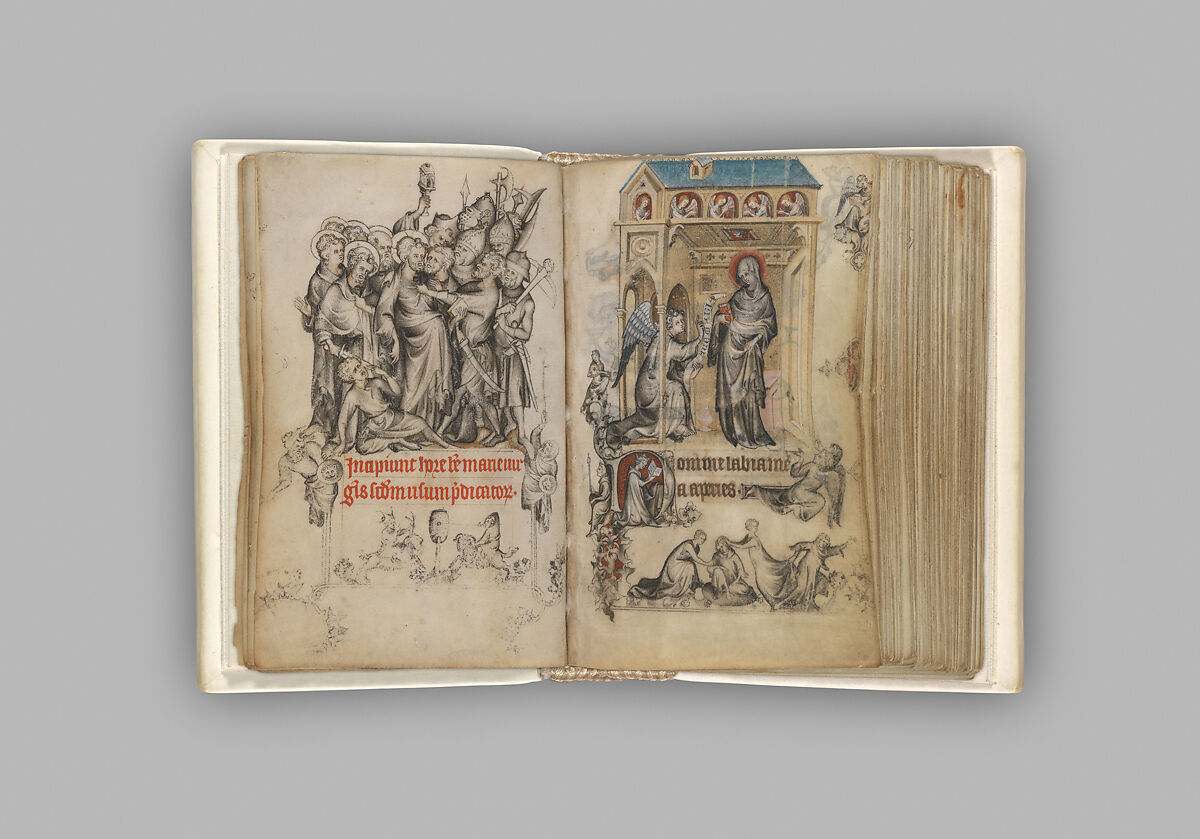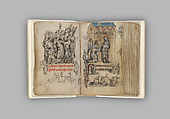 This artwork is meant to be viewed from right to left. Scroll left to view more.