Palmesel
On view at The Met Cloisters in Gallery 20
The German word Palmesel (palm donkey) refers to the statue of Jesus on a donkey, mounted on a wheeled platform, which was part of Palm Sunday processions in many German-speaking regions until the Reformation. These processions, which reenacted Christ's entry into Jerusalem mounted on a donkey, were lively pageants in which hymns were sung, palms strewn, and clothes spread on the ground before the Palmesel. The figure of Jesus retains, in contrast, an air of quiet majesty.

The donkey's hooves and the fingers on Christ's proper right hand are restored; the platform and wheels are modern.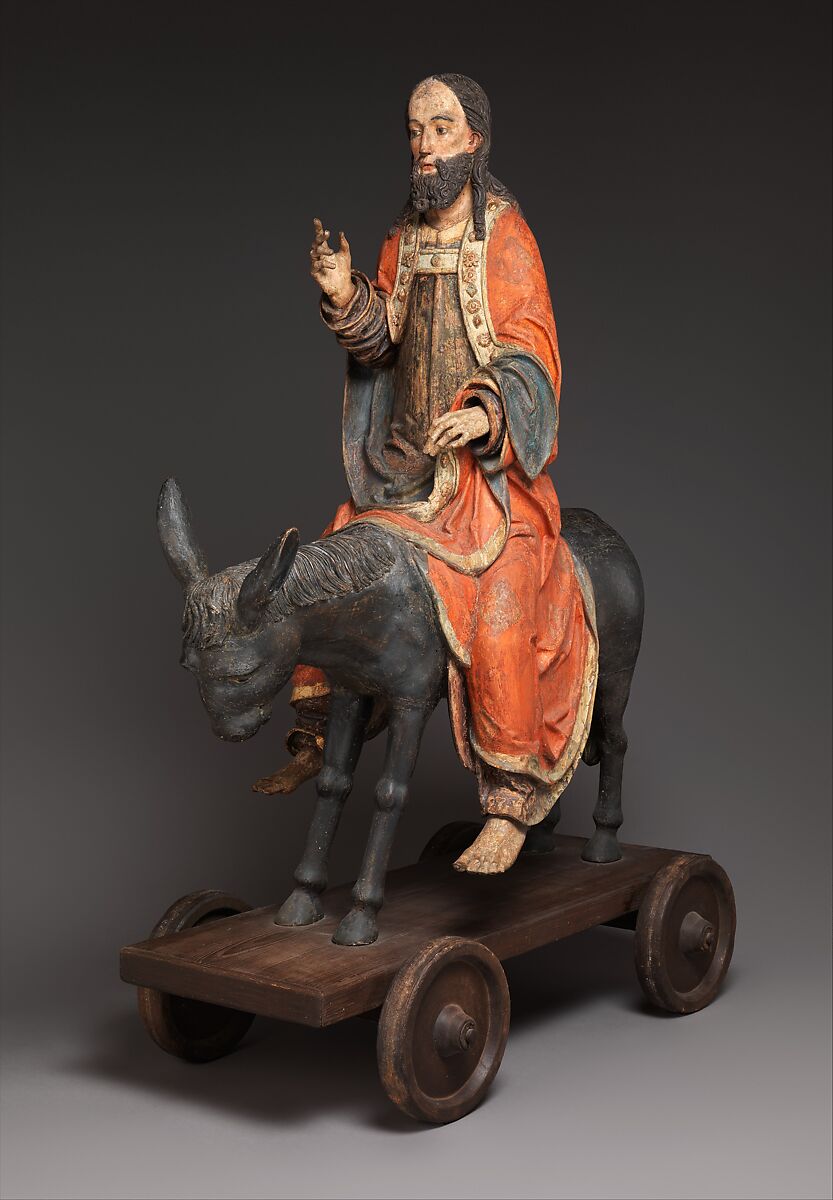 This artwork is meant to be viewed from right to left. Scroll left to view more.