Ostrakon with a Letter from Joseph to—
On view at The Met Fifth Avenue in Gallery 302
Ostraca
Ostraca are texts written on broken pottery, which were employed when parchment was unavailable or too expensive. At Epiphanius a large number of ostraca were discovered in the monastery, including in its rubbish heaps; they record biblical verses, legal documents, sermons, financial accounts, school texts, and letters requesting assistance and prayers. Some reveal that, even at the southernmost border of the Empire, people were still aware of events in the capital, Constantinople.

Ostracon with a Letter from Joseph to—
This sinner beyond all the world it is writeth unto his beloved lords and pious, (saying,) Be so kind and pray for me, that the Lord stablish me: for I am a friendless man, but for God; I have none other except your charity. (Pray) that God would do a kindness unto me, [for] I am in great need. I desire indeed to labor a little, that the Lord may look upon my labor and may do a kindness unto me. For He giveth unto each according to his labor that he doeth. Be so good, forgive me that I have been a little disobedient. Be not wroth with me. Pray for my disobedience. God knoweth all things: (He knoweth) that I desire to obey (and) I desire to labor a little. Be so good and pray for me. Send me two asses that I may get fodder with them. Here is the book. I have—. What is our bond? It is stretched continually […]. If mine shall stretch, it will be undone. I have filled your head with words. Forgive me, for I am a babbler and I have sinned against God and against you. Forget me not and do ye—, if my remembrance enter your heart, that ye will entreat the Lord for me.
Give it unto the pious ones; from this humblest one.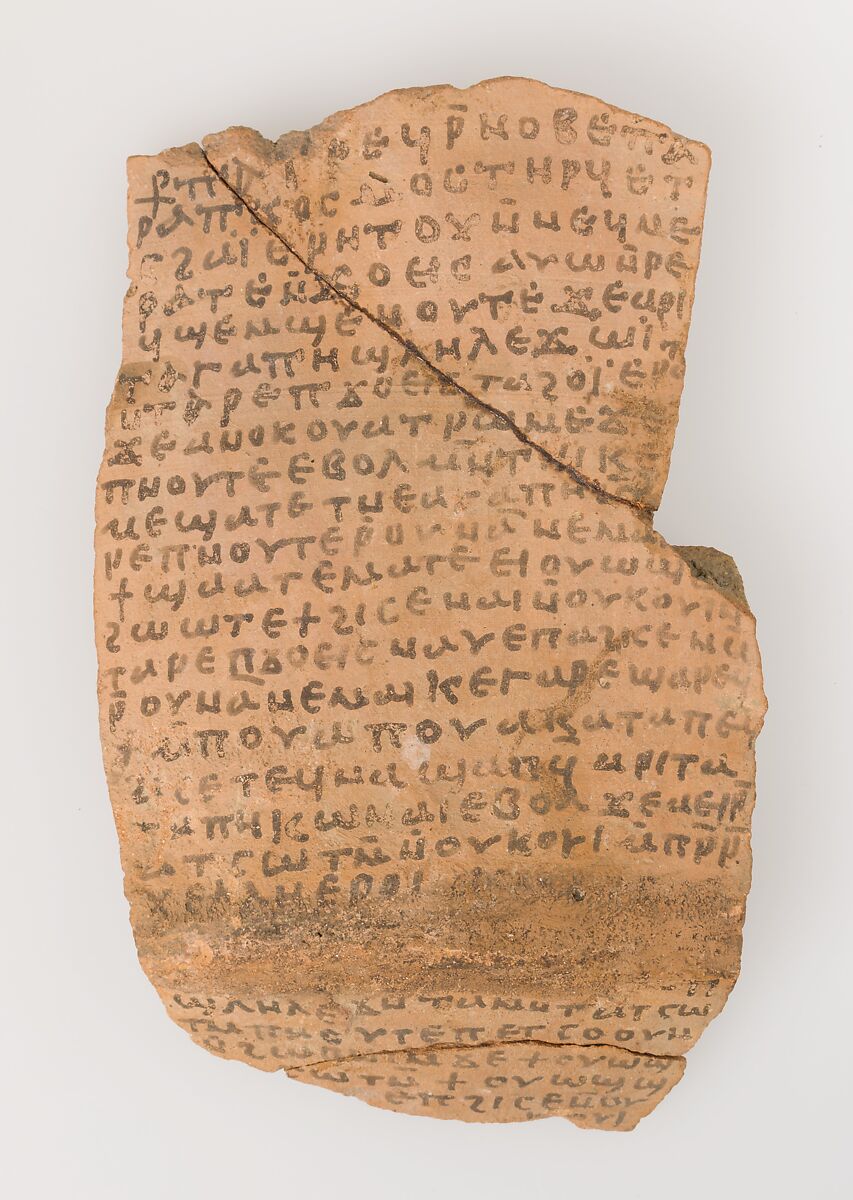 This artwork is meant to be viewed from right to left. Scroll left to view more.