Lion mask door pull
Not on view
Door pulls in the form of lion masks were a feature of many medieval churches throughout the Middle Ages. Such pulls functioned not only as decorative door hardware but also as sanctuary rings, symbols of the protection the church offered to those fleeing legal prosecution and other dangers.
This bold example was cast in copper alloy, and the radiating locks of hair representing the mane were reinforced with an engraving tool after casting. Stylistic and elemental analyses reveal that this door pull was likely made in the first half of the fifteenth century in Nuremberg, in southern Germany, where prolific workshops also created impressive aquamanilia (water vessels in animal and human form used for washing hands) and other cast objects. It is strikingly close to a pair of door pulls still found on the doors of the Cathedral of Augsburg, in Bavaria, and another closely related example is in the National Gallery of Art in Washington, D.C. This group of door pulls, and the strong similarities among many aquamanilia made in fifteenth-century Nuremberg, suggest that by the end of the Middle Ages metalwork shops in southern Germany had begun serially producing such objects.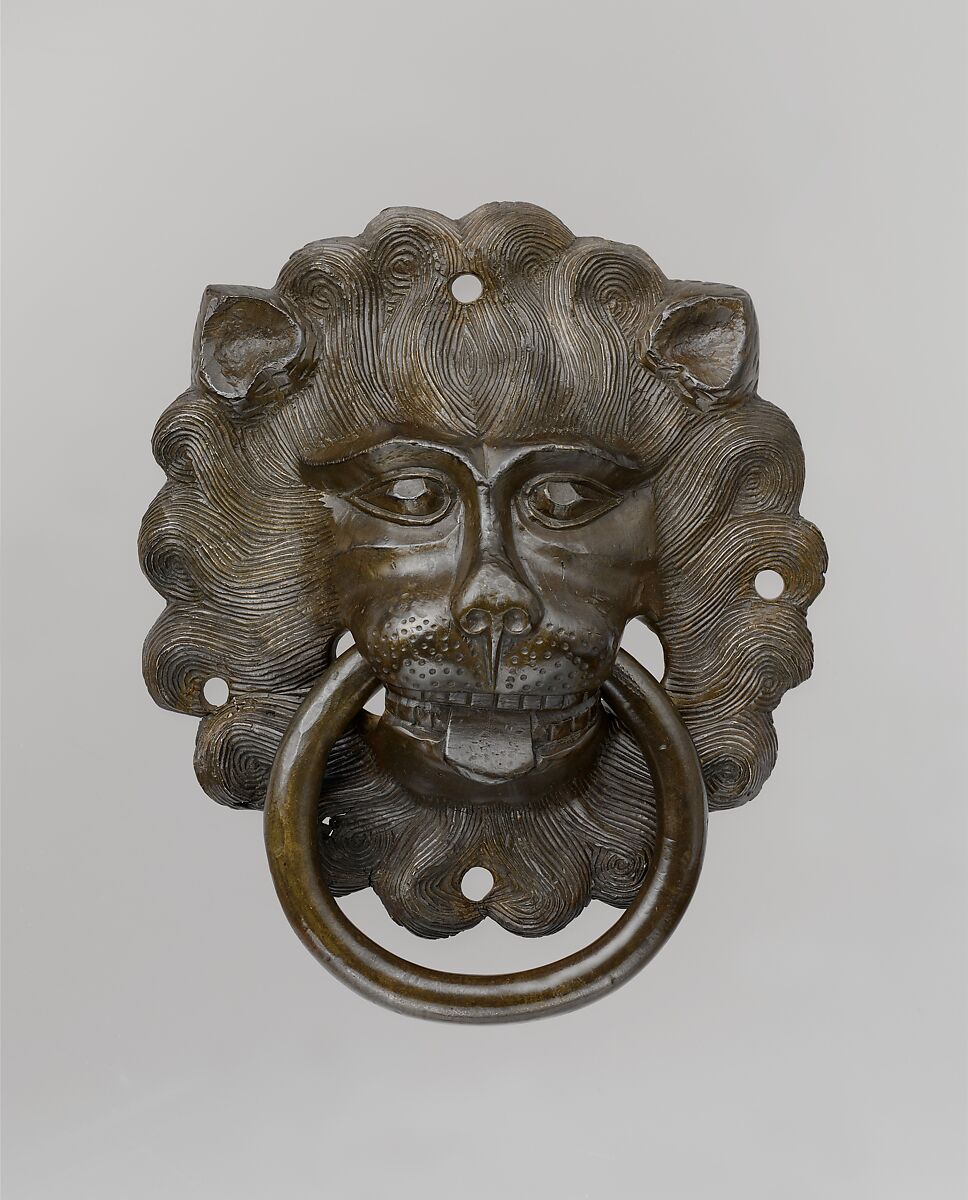 This artwork is meant to be viewed from right to left. Scroll left to view more.