The Palace of Nine Perfections
Yuan Jiang Chinese

Not on view
Yuan Jiang thrived in the commercial world of his native Yangzhou. Catering to the vogue for large paintings used to decorate the mansions of the city's elite, Yuan and his workshop specialized in imposing yet intricately rendered visions of palatial complexes set within misty landscapes. Unlike the long handscroll on view behind you, which unfolds over time, The Palace of Nine Perfections communicates grandeur through scale, enveloping the eye. It depicts an imperial retreat near the Tang-dynasty (618–907) capital, Chang'an (present-day Xi'an). Destroyed by the end of the Tang dynasty, the Palace of Nine Perfections is remembered as one of the most splendid residences ever built, with grounds so vast that it was necessary to travel between halls by horseback.
#7640. The Palace of Nine Perfections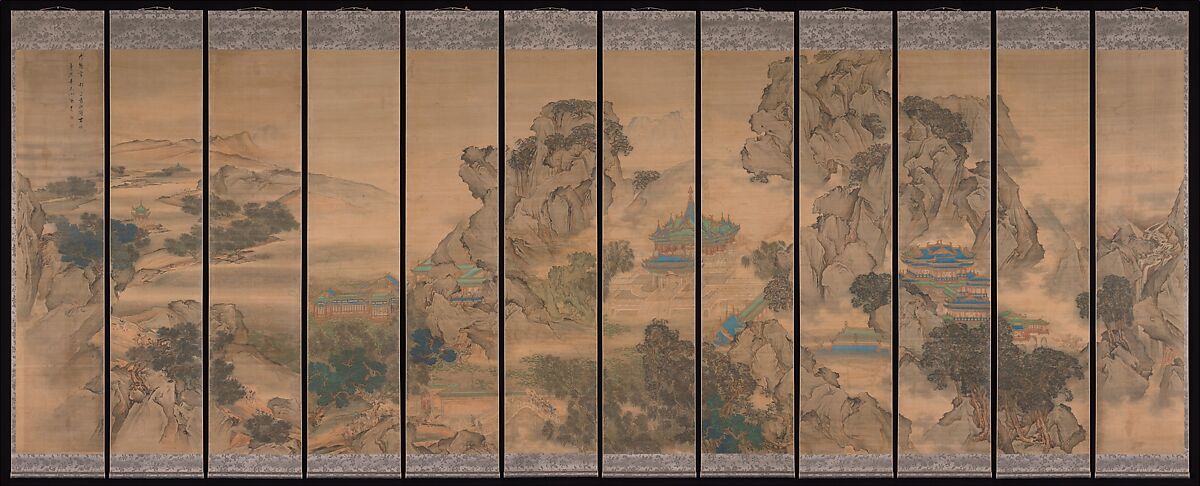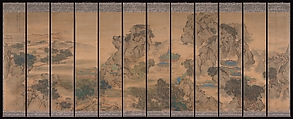 This artwork is meant to be viewed from right to left. Scroll left to view more.