Guitar
Pedro Fuentes Spanish

Not on view
Pedro Fuentes was a highly regarded guitar maker in the second half of the 19th century, whose instruments such as this were elaborately decorated. In 1860, Fuentes is said to have made a highly ornate guitar for the Royal Chamber in Madrid. Although great attention was given to the decorations, the asymmetry in the body profile indicates that his business was small scale production. The boarder decoration here features the recurring image of a squirrel holding an acorn, the bridge is encircled by a wide band ellipse with a central herringbone pattern made from ebony and mother-of-pearl. The mosaic pattern, the raised fingerboard, and the bridge design were all on the cutting edge of guitar design. Earlier traditions used fingerboards level with the soundboard, and bridges made from one solid piece of wood. Fuentes demonstrates his mastery of emerging decorative techniques as well as acoustical design features.

(Daniel Wheeldon, 2023)
#Pedro Aperte, Cordobesa (Habanera) Dennis Cinelli, mandolin & Darren O'Neill, guitar Darren O'Neill, engineer Musical Instrument East (India) Gallery, June 11, 2007
Playlist

Pedro Aperte, Cordobesa (Habanera) Dennis Cinelli, mandolin & Darren O'Neill, guitar Darren O'Neill, engineer Musical Instrument East (India) Gallery, June 11, 2007

Agustín Maruri. Mazurka, Op. 2 (Una Flor), Antonio Giménez Manjón. "Music of Spanish Romance", EMEC E-049.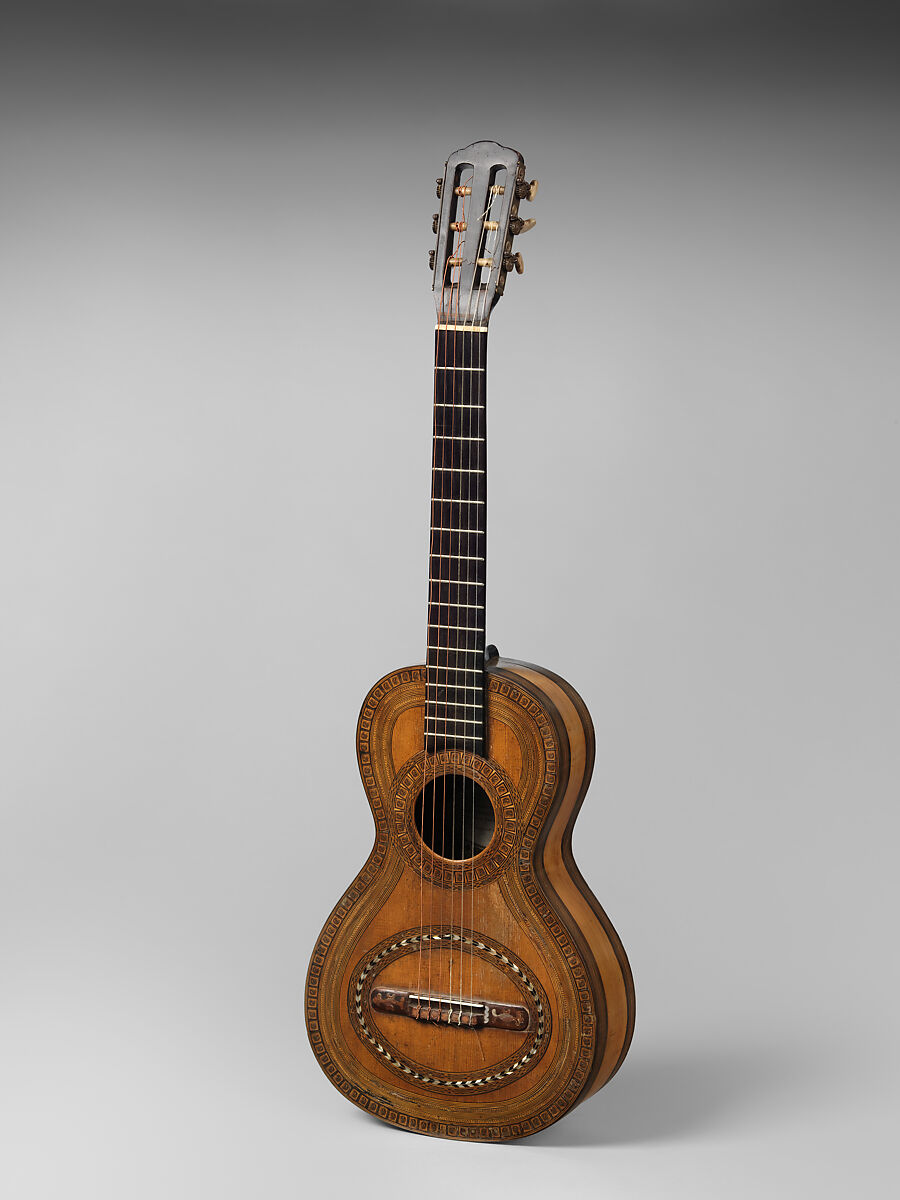 This artwork is meant to be viewed from right to left. Scroll left to view more.