Hardanger Fiddle
Isak Nielsen (Skaar) Botnen Norwegian
Trond Isaksen Flatebø Norwegian

On view at The Met Fifth Avenue in Gallery 684
The hardanger fiddle (hardingfele) is the folk fiddle of Norway originally used in the farming and fishing communities of the Hardangerfjord in the western part of the country. Traditionally, the instrument was used to play songs, dances, and wedding music. It has also been embraced by nationalistic composers such as Edvard Grieg, who incorporated folk tunes played on the hardingfele into his works.

Hardanger fiddles generally have four bowed strings and an additional four sympathetic strings beneath the bridge; the latter are not played directly but are excited into vibration by the bowed strings above, adding a subtle richness to the sound. These often ornately inlaid instruments first appeared in the 1650s, and their short, straight necks and fingerboards recall those of the violin during the Baroque period. The prolific eighteenth-century fiddle makers Isak Nielsen (Skaar) Botnen and his son, Trond Isaksen Flatebø, who made this example, popularized the instrument and are responsible for the tradition that continues today.

Description: Violin-shaped body, decorated at the edges with ink lines and dots; two-piece back; fingerboard and tailpiece decorated with ivory and mother-of-pearl; four melody strings and four sympathetic strings, the latter attached to hooks of the tailpiece; bridge with two metal pieces notched for the sympathetic strings to be secured; small carved head at the end of the pegbox.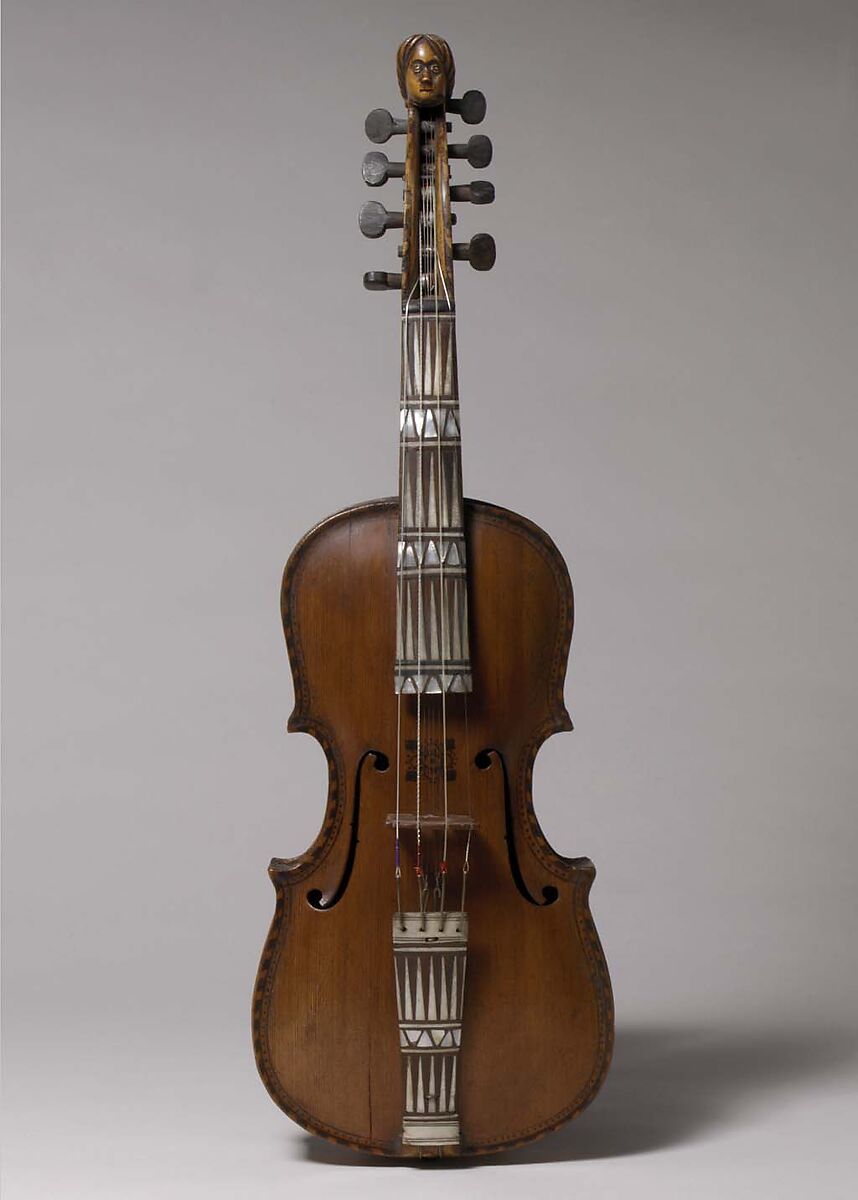 This artwork is meant to be viewed from right to left. Scroll left to view more.