Cittern
Joachim Tielke German

On view at The Met Fifth Avenue in Gallery 684
The bell-shaped cittern was a specialty of the city of Hamburg and is properly referred to as the Hamburger Cithrinchen. It was a fashionable instrument from about 1650 to 1750 from which time several examples survive. This particular example is lavishly decorated with ebony foliate decoration on a white ground. The cypress belly has three rosettes made of parchment and showing traces of an original green pigment. The pegbox has the head of a Moorish king.

Citterns are plucked stringed instruments, related to lutes and guitars, but strung with metal strings which produce a brighter and louder sound than gut strings. The cittern also has inlaid metal frets, as opposed to tied gut frets on lutes and early guitars. Players of the cittern use a plectrum to pluck the five or six courses of strings. Primarily a folk instrument that continues to be used in traditional musical styles, the cittern was elevated to the position of an art instrument by aristocrats in the sixteenth and seventeenth century, one of whom probably originally owned this extravagant instrument.
Playlist

9466. Cittern

Anthony Holborne (b c?1545; d 1602), Galliard (strummed ground) with variation Dennis Cinelli, cittern Darren O'Neill, engineer Musical Instruments East Gallery (India), June 11, 2007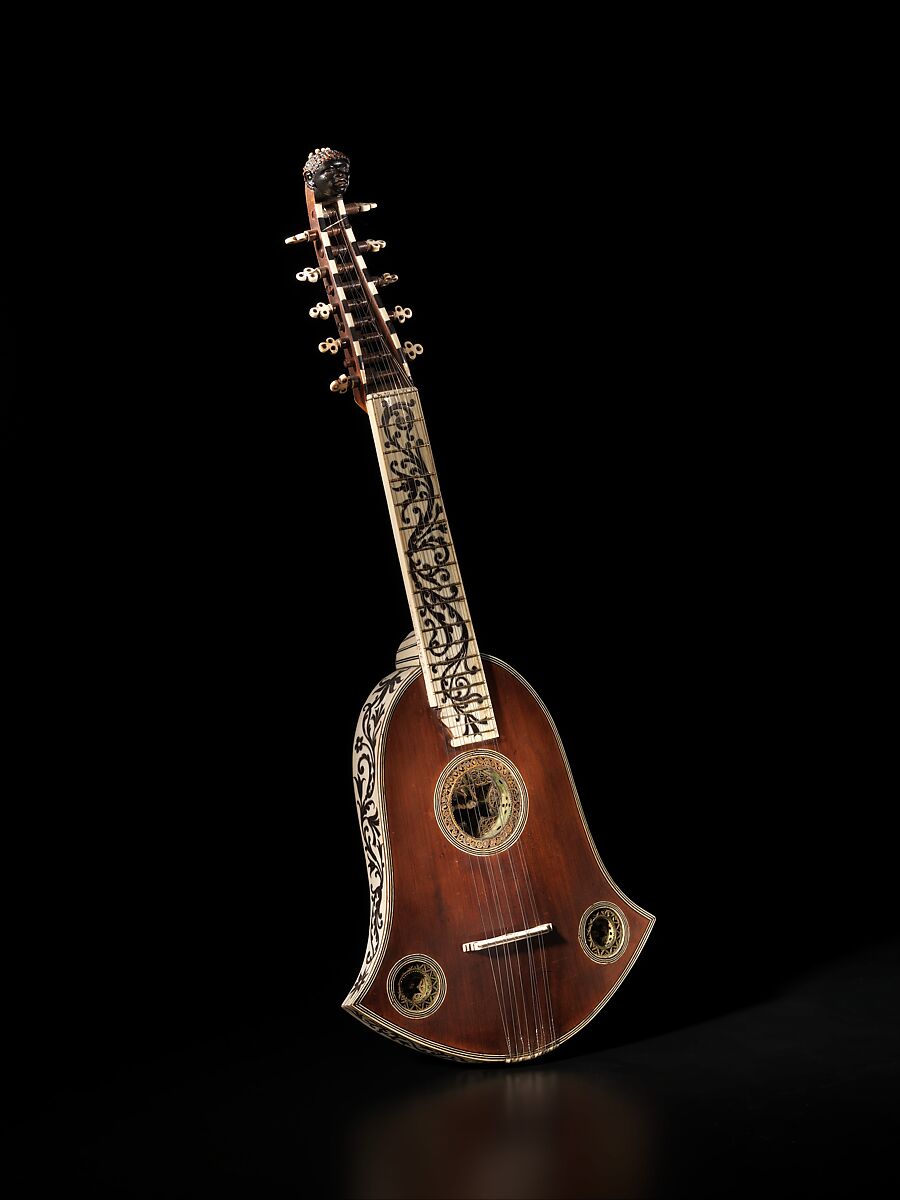 This artwork is meant to be viewed from right to left. Scroll left to view more.