Walking-Stick Flute/Oboe
Georg Henrich Scherer German

On view at The Met Fifth Avenue in Gallery 684
This rare instrument, combining a transverse flute and an oboe in the form of a walking stick, is made of narwhal tusk, a precious material once valued higher than gold and believed to be from the horn of the mythological unicorn. The upper part of the walking stick is fashioned as a transverse flute and the lower part as an oboe. To play the instrument as an oboe, a double reed must be inserted at the lower end and the one key repositioned.
Georg Henrich Scherer was the last and most important member of a well-known eighteenth-century family of German woodwind makers. Among his clients was Frederick the Great, who played and owned a small collection of flutes. The king pursued a scientific interest in testing the acoustical attributes of different materials, which may account in part for the use of narwhal tusk. This instrument is said to have been a gift from Frederick to his finance minister, Friedrich von der Horst. Only two walking-stick instruments made of an undivided narwhal tusk are known to survive, this example and one at the Hessiche Landesmuseum in Darmstadt. Both instruments bear the stamp of Georg Henrich Scherer.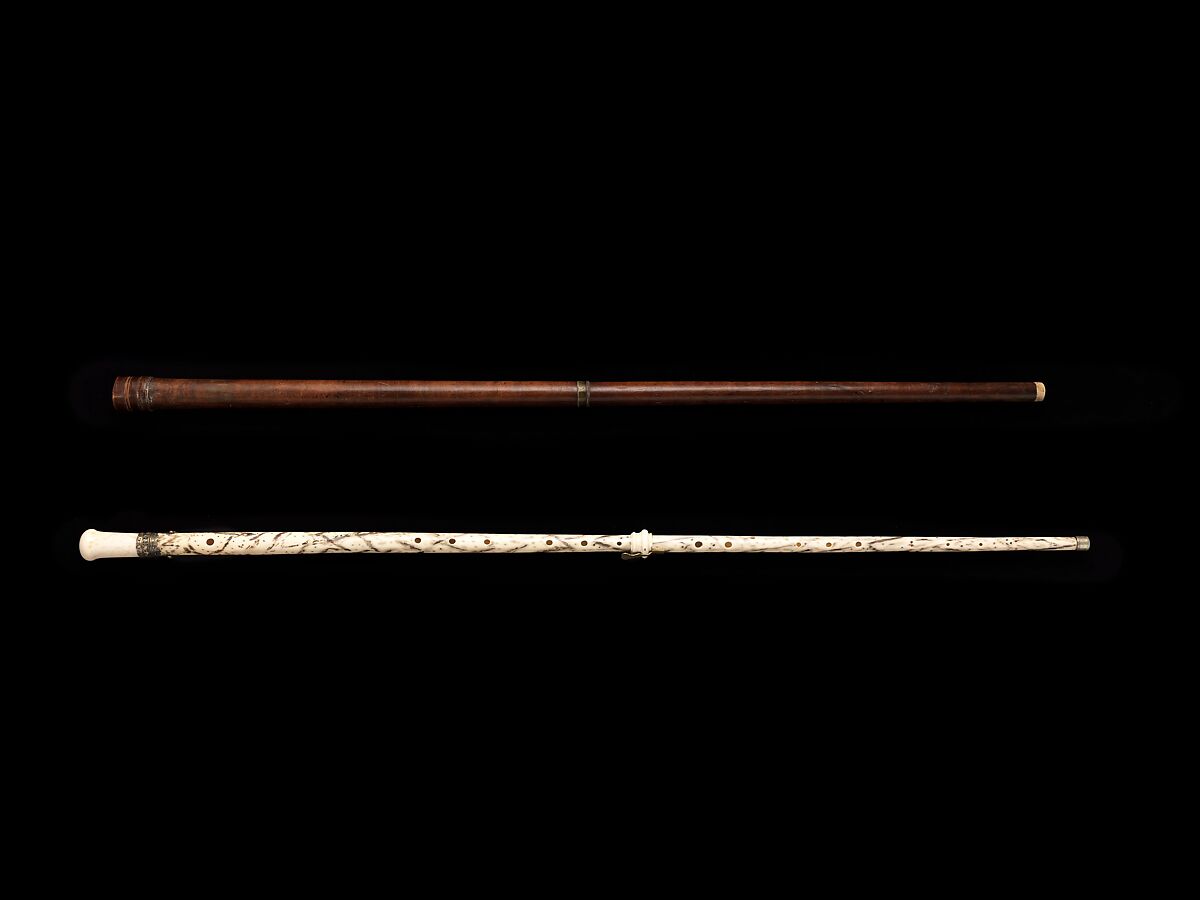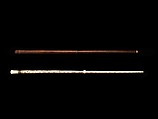 This artwork is meant to be viewed from right to left. Scroll left to view more.