Viola d'Amore
Giovanni Grancino Italian

On view at The Met Fifth Avenue in Gallery 684
The instrument may represent the early form of the viola d'amore, which was strung already with metal strings but not yet with sympathetic strings. The oldest written evidence for the early viola d'amore is a remark by the English diarist John Evelyn, who in 1679 called it a new instrument, strung with five metal strings and "sweet" in its sound. The early viola d'amore was not standardized in form or in number of strings and tuning.

Three other instruments of the same festoon shape survive from Grancino's workshop (the other three are in Milan, London, and Vermillion, South Dakota). Each of these instruments survives in a somwhat different size and has a different number of strings. The only instrument with its original neck has four strings and two others have five. According to Andrew Dipper, the instrument in The Met's collection is original to the body. Although used as a viola with four strings, Dipper restored the instrument (ca. 2000) which included reopening the peg holes and set it up with six strings. Grancino is often considered the most renowned maker of his generation outside Cremona.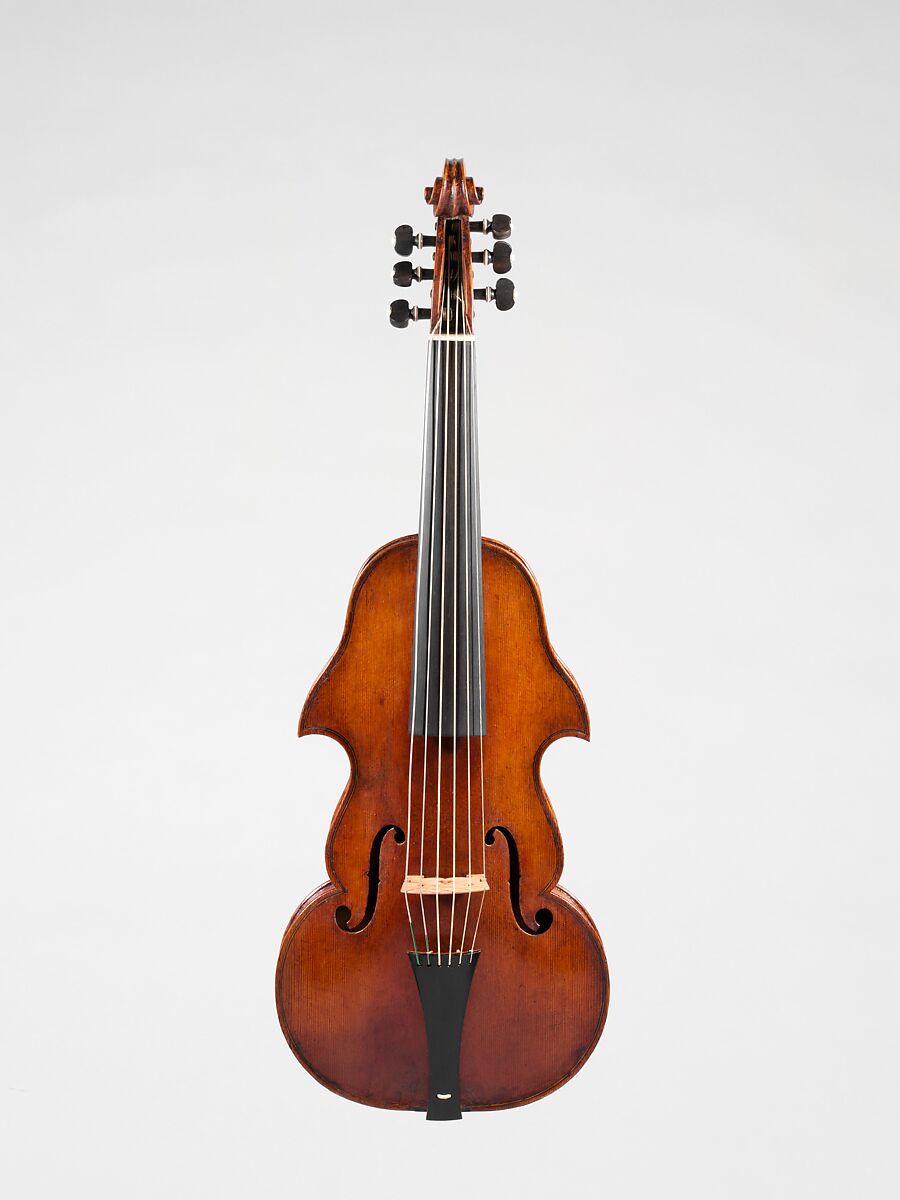 This artwork is meant to be viewed from right to left. Scroll left to view more.