Clarinet in D
Not on view
The clarinet was invented by J. C. Denner of Nuremberg around the year 1700. The first form of the instrument had two keys, like those found on this clarinet (which are modern replacements). The two-keyed version of the instrument survived until about 1770. Two-keyed clarinets are extraordinarily rare, and this is the only known example in the western hemisphere.

The body of this instrument is made of three boxwood sections, the mouthpiece and barrel, an undivided middle section, and the stock and bell. The instrument is unsigned, and the mouthpiece and barrel section are probably from another instrument though of the same period and were probably joined with the other sections at an early date.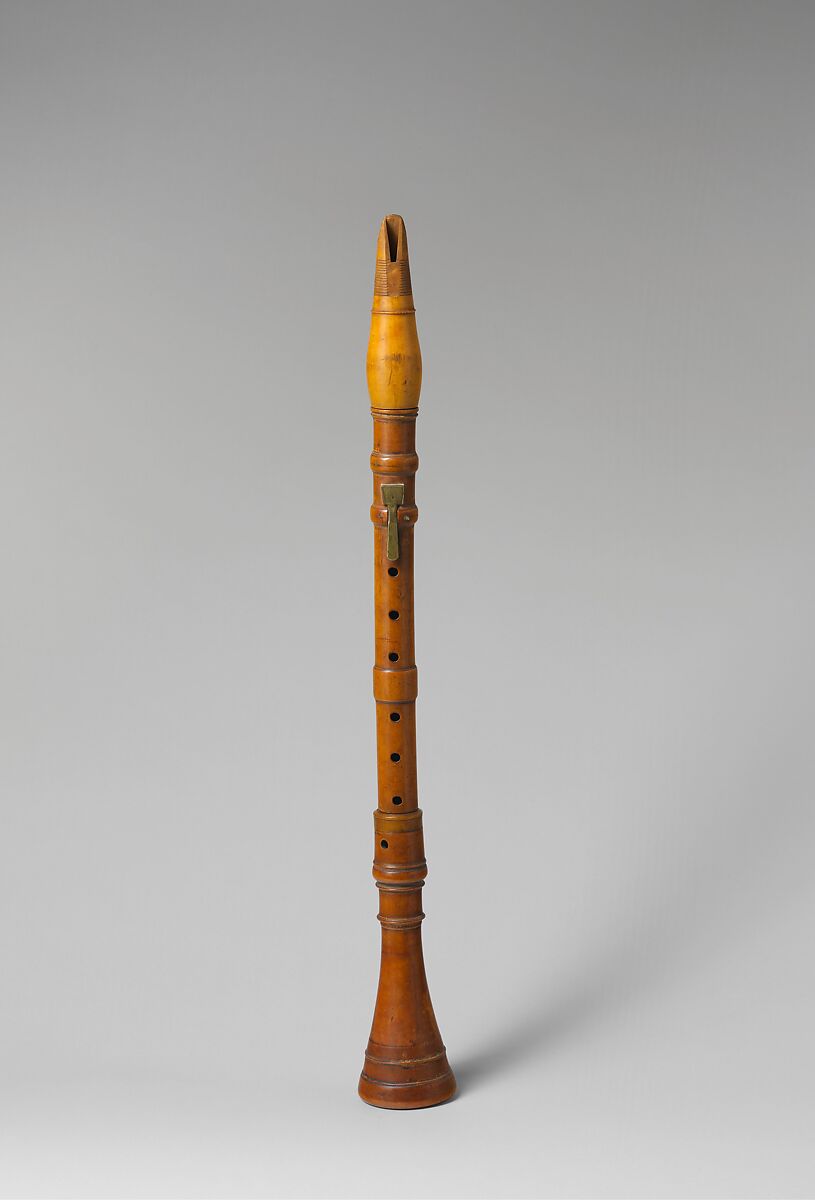 This artwork is meant to be viewed from right to left. Scroll left to view more.