Serpent
C. Baudouin French

On view at The Met Fifth Avenue in Gallery 684
The serpent is a European bass brasswind instrument that was a predecessor of the tuba. Its snake-like form helps to position the finger holes within reach of the player's hands. The serpentine qualities of this example, made by one of the most celebrated makers, are heightened by its zoomorphic paint scheme, a rare decorative embellishment for an instrument that was typically finished in black. The wear marks around its finger holes are the result of extensive use. They show how this serpent was held and also prove that its musical properties were as strong as its visual appeal.
The serpent has a long association with church music. In France it was used to bolster and accompany plainsong from the late sixteenth century onwards. Its warm, resonant sound complemented male voices, and it found favor in English church bands during the eighteenth and nineteenth centuries. Played alongside the cello and the bassoon, it provided vital accompaniment in churches that could not afford organs. The serpent became a popular military band instrument in England and Germany in the mid-eighteenth century. It sometimes was used as a bass voice in the orchestra, notably by Handel, Haydn, Berlioz, and Mendelsohn.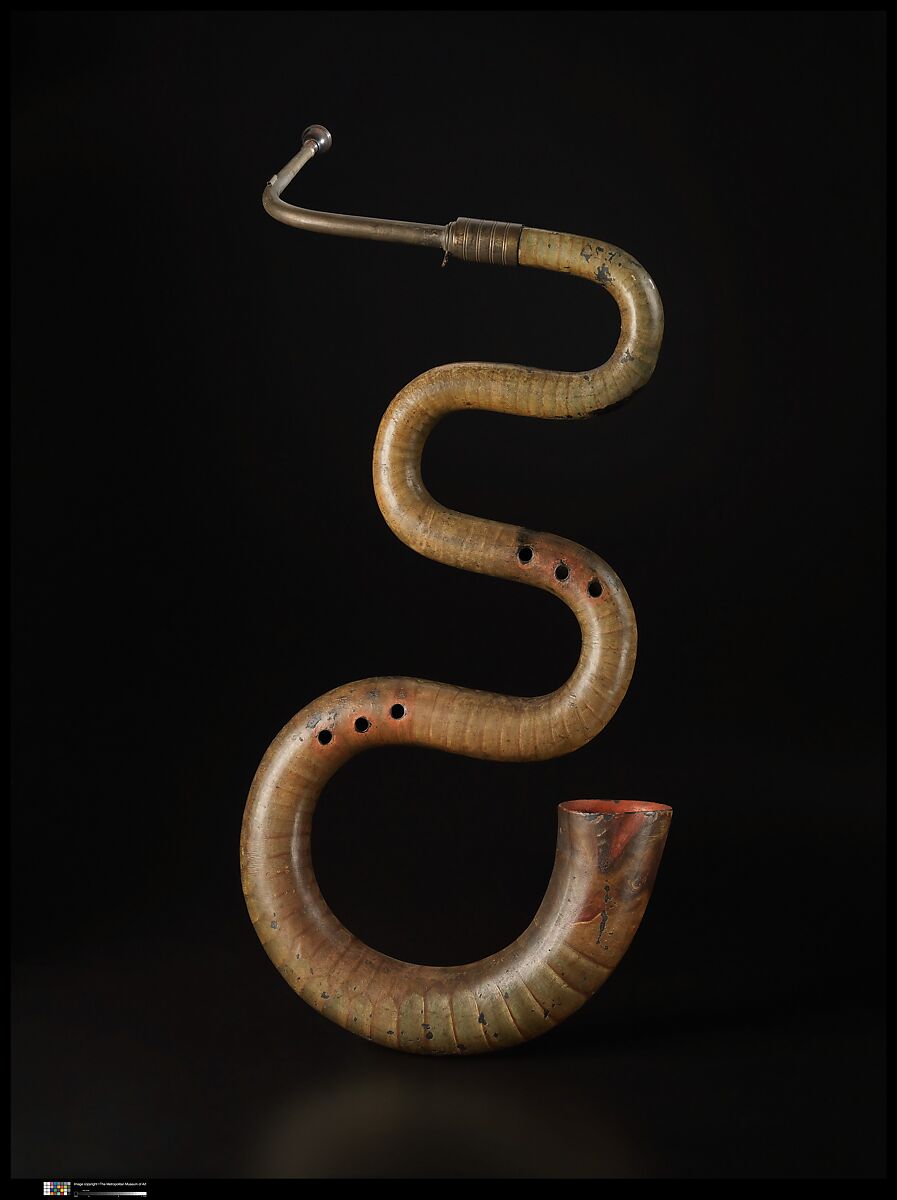 This artwork is meant to be viewed from right to left. Scroll left to view more.