Scene from The Illustrated Sutra of Past and Present Karma (Kako genzai e-inga-kyō; Matsunaga Version)
On view at The Met Fifth Avenue in Gallery 226
This illuminated sutra tells the story of the historical Buddha's good deeds in his past lives and the path of his religious enlightenment from prince to bodhisattva and finally to Buddhahood.

This detached section from a longer handscroll, based on earlier Chinese models, illustrates the temptation of the prince by the demon king Mara and his army as they try to distract him from his meditation. Two of Mara's sisters appear bearing skulls, and weapon-wielding demonic figures converge on the prince.

The supernatural power of the prince, however, repels all threats. Huge boulders to be cast at him will not move; flying arrows are arrested in midair; lightning, rain, and fire are transformed into blossoming flowers; the poisonous breath of dragons becomes a fragrant breeze.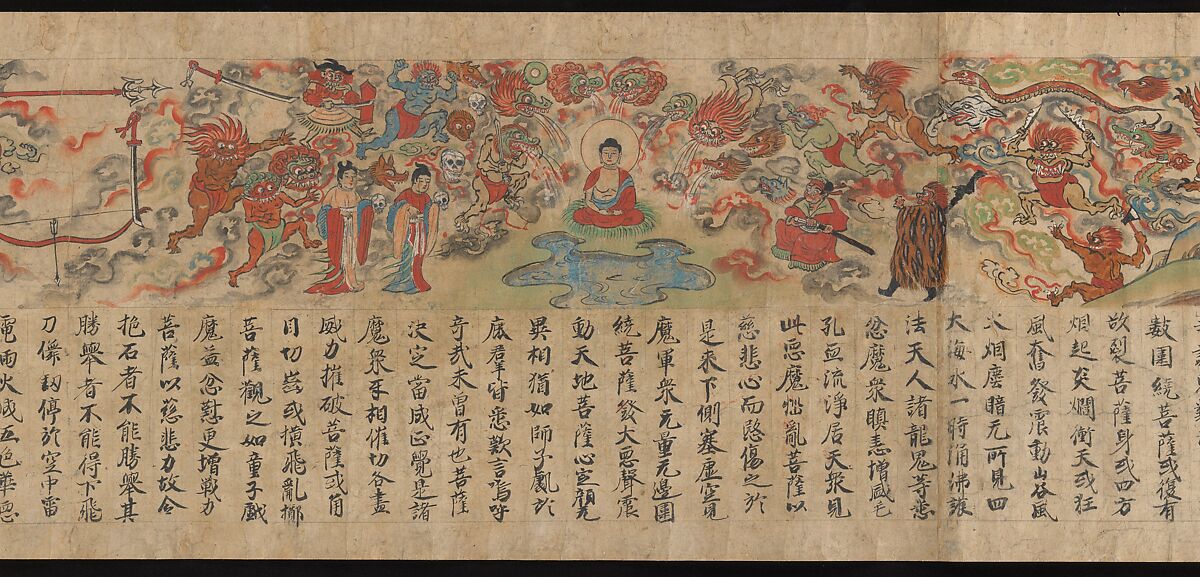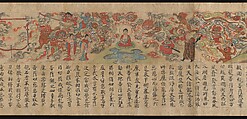 This artwork is meant to be viewed from right to left. Scroll left to view more.