Lions at the Stone Bridge of Mount Tiantai
Soga Shōhaku Japanese
Inscribed by Gazan Nanso Japanese

Not on view
In this fantastical scene at the natural stone bridge on Mount Tiantai, in China's Zhejiang province, a mother lion throws cubs over the cliff to see which will persevere to succeed in life by climbing back to her. Analogies are often made to artists or teachers testing pupils in similar ways. Mount Tiantai, home to the Tiantai sect of Buddhism, is also a sacred site for Daoist practice. In China as in Japan, mountains were long regarded as intermediary places between heaven and earth, where immortals and humans could meet.

One of the "eccentrics" of Edo painting, Soga Shōhaku often featured exaggerated, restless brushwork as well as outlandish subject matter. This hanging scroll shows Shōhaku at the height of his creativity; he transforms a rarely depicted theme into a work that combines fluid, disciplined brushwork with dramatic composition and bizarre imagery.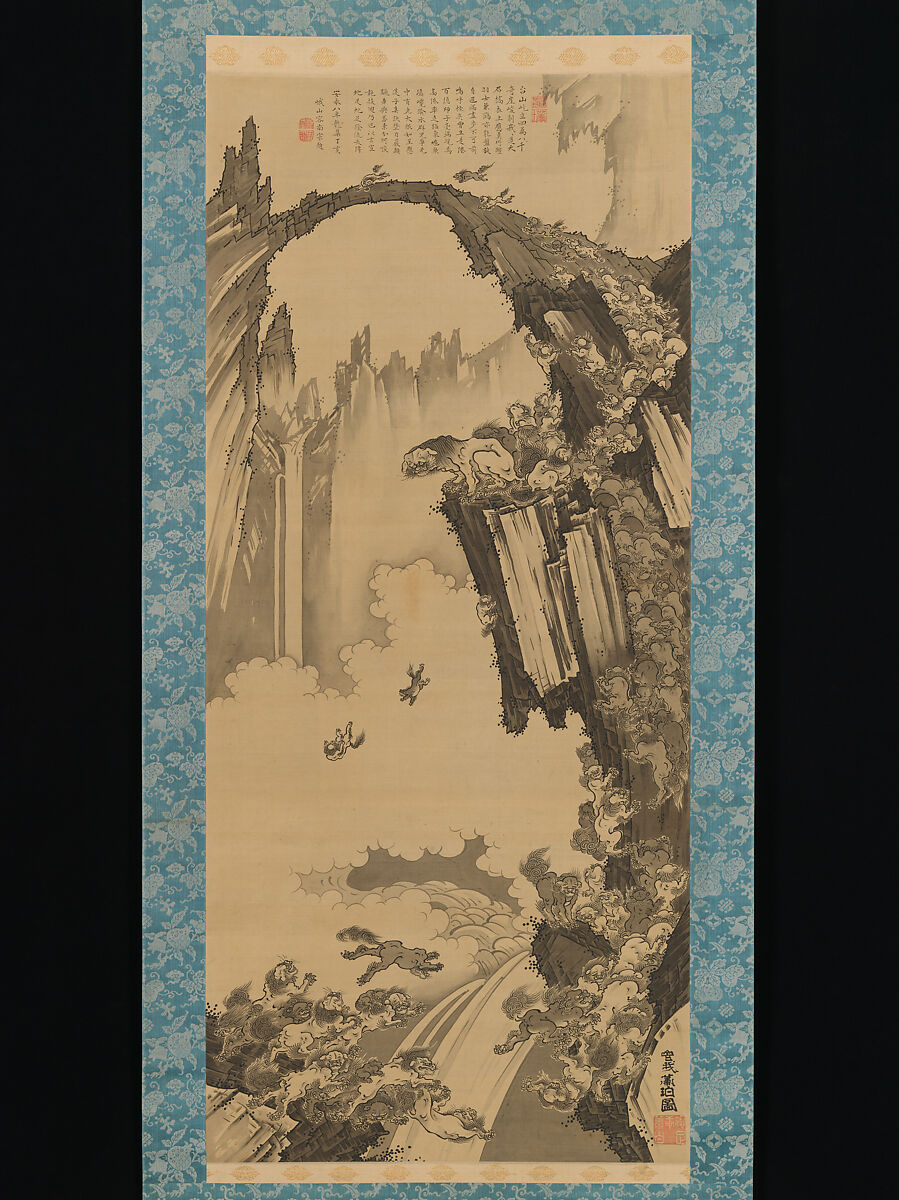 This artwork is meant to be viewed from right to left. Scroll left to view more.