Blossoming Cherry Trees
Sakai Hōitsu Japanese

Not on view
Paintings of cherry trees in isolation are surprisingly rare, considering they are the quintessential symbol of Japan. The cherry tree serves in literature and painting as an emblem of spring or an allusion to certain famous sites (meisho) such as Yoshino, near Nara. This small-screen composition—which originally probably lacked the wide silver band at the bottom—illustrates Sakai Hōitsu's unerring sense of space, created here by an expanse of gold leaf.

Hōitsu, an ardent admirer of the Kyoto artist Ogata Kōrin (1658–1716), strove to transplant the Rinpa aesthetic to Edo. Hōitsu was trained in painting as well as in the literary arts of haikai (seventeen-syllable seasonal verse) and kyōka (thirty-one-syllable witty verse). His immersion in haikai, with its sensitivity to the seasons, is reflected in his attention to individual floral subjects not central to the traditional repertory of mainstream painting studios.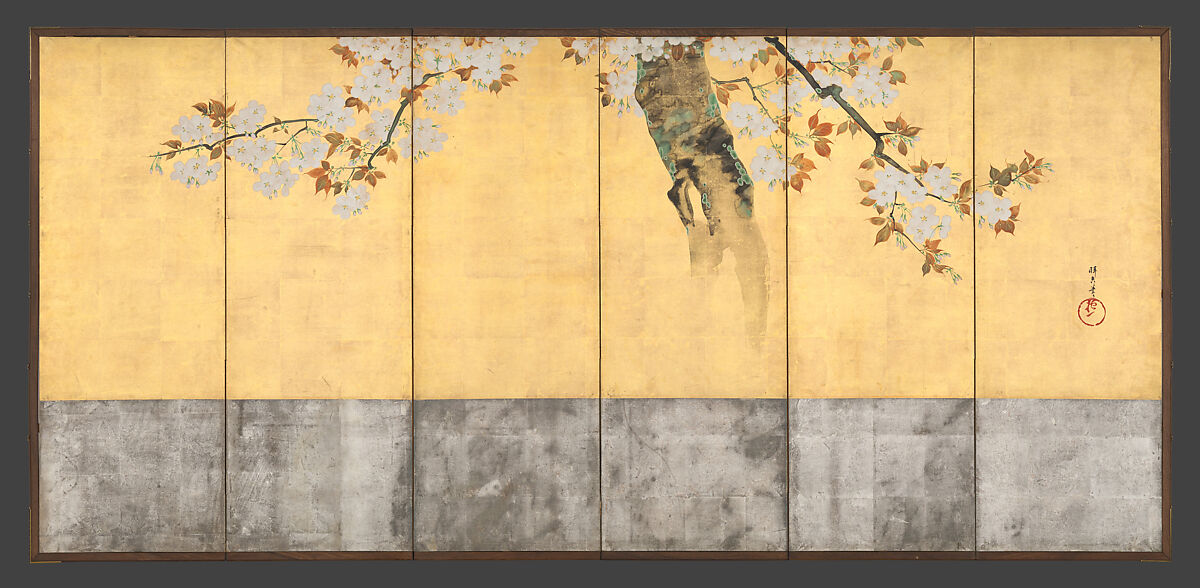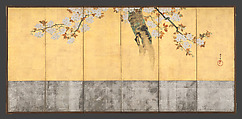 This artwork is meant to be viewed from right to left. Scroll left to view more.