Palm Column of Sahure
Old Kingdom
On view at The Met Fifth Avenue in Gallery 103
This massive column is one of sixteen that surrounded an open courtyard in the pyramid temple of the pharaoh Sahure, whose names and epithets are inscribed in the panel. The column is a single block of granite, originally 21 1/2 feet high (6.45 m). The stone was quarried at Aswan and ferried downstream more than five hundred miles to the pyramid site at Abusir.

Many elements in pharaonic stone architecture are stylized representations of wood and reed elements that may have existed only in very early structures. The palm column seems to imitate a wooden pole with date-palm fronds lashed to the top with rope. The end of the rope, tucked under the lashings, reappears beneath as a loop.

This Curatorial Interpretation explores the work in more depth.
#3245. Palm Column of Sahure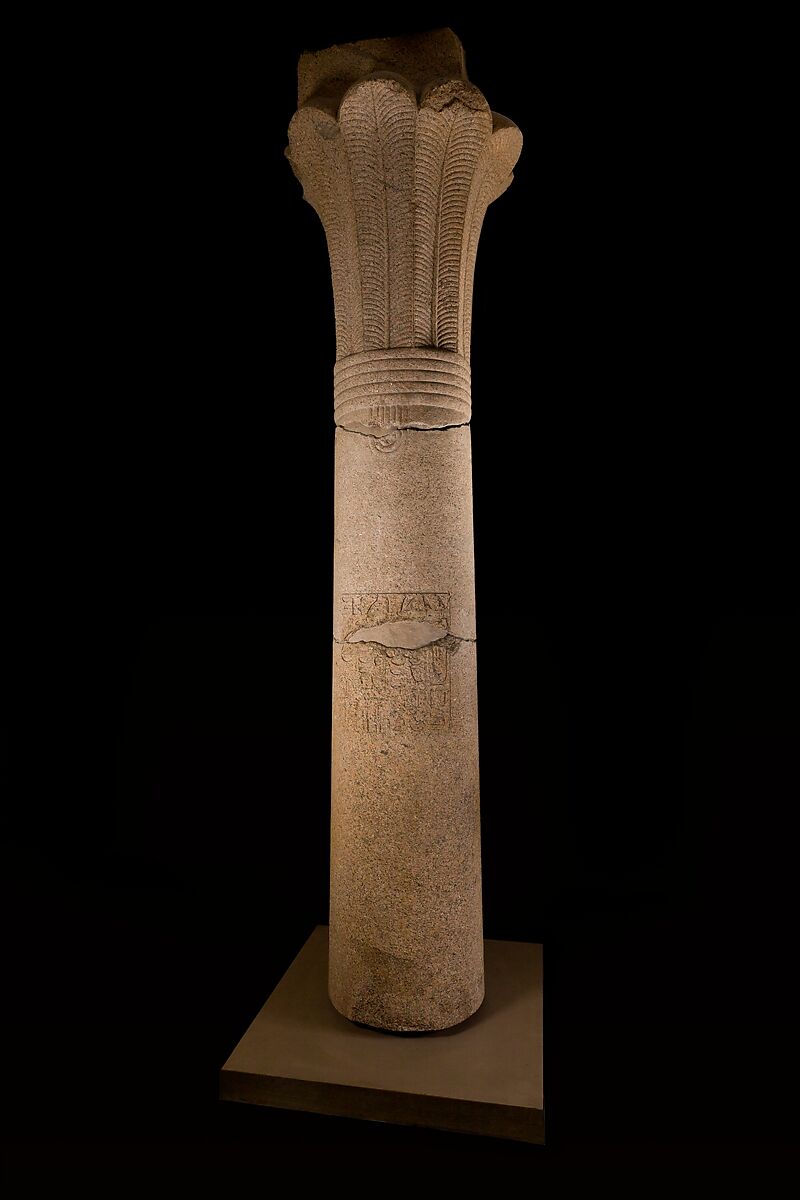 This artwork is meant to be viewed from right to left. Scroll left to view more.