Hippopotamus figurine
Late Period
On view at The Met Fifth Avenue in Gallery 127
This statuette depicts a hippopotamus with its typical barrel-shaped body, short legs, and very large head. The high quality of the piece is apparent in the detailed depiction of the head that includes wonderful modeling of the area below the eyes and of the top of the snout.

Hippopotamus figurines made out of blue faience and without a base were popular in the Middle Kingdom and Second Intermediate Period and the piece here was originally dated to this time. However, a very similar hippopotamus statuette, which must have been an export from Egypt, has been found on the Greek island of Samos. The archeological context of the piece found in Greece dates it to the 8th to 6th century B.C. and a group of small hippopotamus statuettes on bases, and made out of a white material, likely belong to the same period.

It is tempting to see these small hippos figurines as connected to a festival for a hippo goddess called Hedjet, whose name has been translated as "The White One." However this translation has been questioned and traces of red paint have been found on depictions of the goddess. Intriguingly, the hippopotamus here, for which a white stone was chosen, was once painted as well, and traces of pigment seem to indicate that it was once blue. The reasons are unclear but might lie in the general positive symbolism of this color.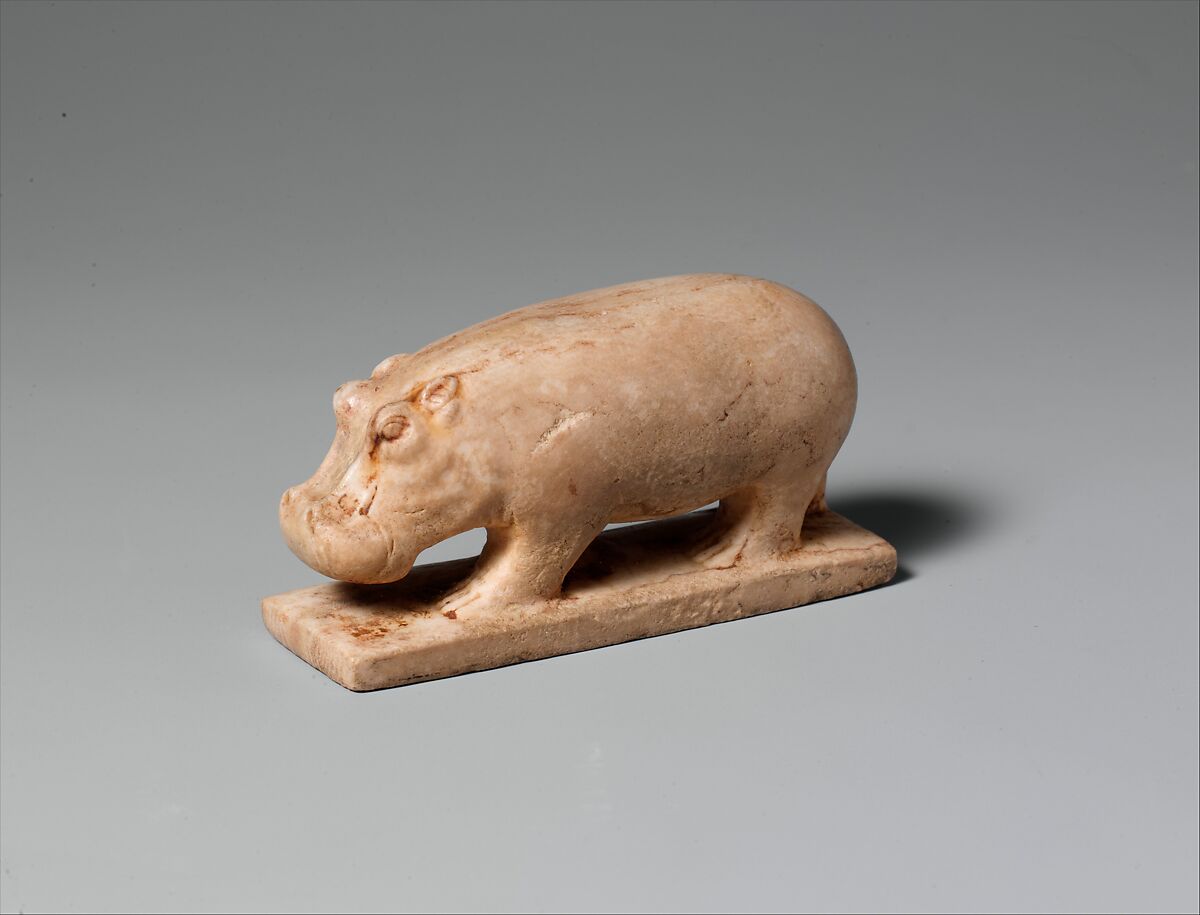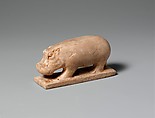 This artwork is meant to be viewed from right to left. Scroll left to view more.