Part of the shrine of Queen Henhenet
Middle Kingdom
On view at The Met Fifth Avenue in Gallery 105
The funerary complex of King Mentuhotep II at Deir el-Bahri is one of the most important monuments in the Theban area. Built between around 2050-2000 B.C., before the more famous Temple of Hatshepsut directly to its north, it lies in a remote desert valley within a bay of spectacular limestone cliffs. The monument served multiple functions: it was a mortuary complex for the king and female members of his family; a place of commemoration for Mentuhotep II's achievements as military and spiritual leader in the reunification of Egypt; and a sanctuary of the solar deity Montu, the Upper Egyptian counterpart to Re of Heliopolis.

Inside the temple precinct, in addition to both a burial place and a cenotaph for the king himself, were a number of tombs for royal women. The reconstruction here, a modern restoration incorporating ancient fragments, comes from the mortuary monument of Queen Henenet, one of six minor royal wives buried in shafts below the pavement of the temple's inner courtyard. These royal females, the youngest of whom was only about five, also served as priestesses to the goddess Hathor. Above each burial shaft was a limestone shrine built to imitate wooden architecture.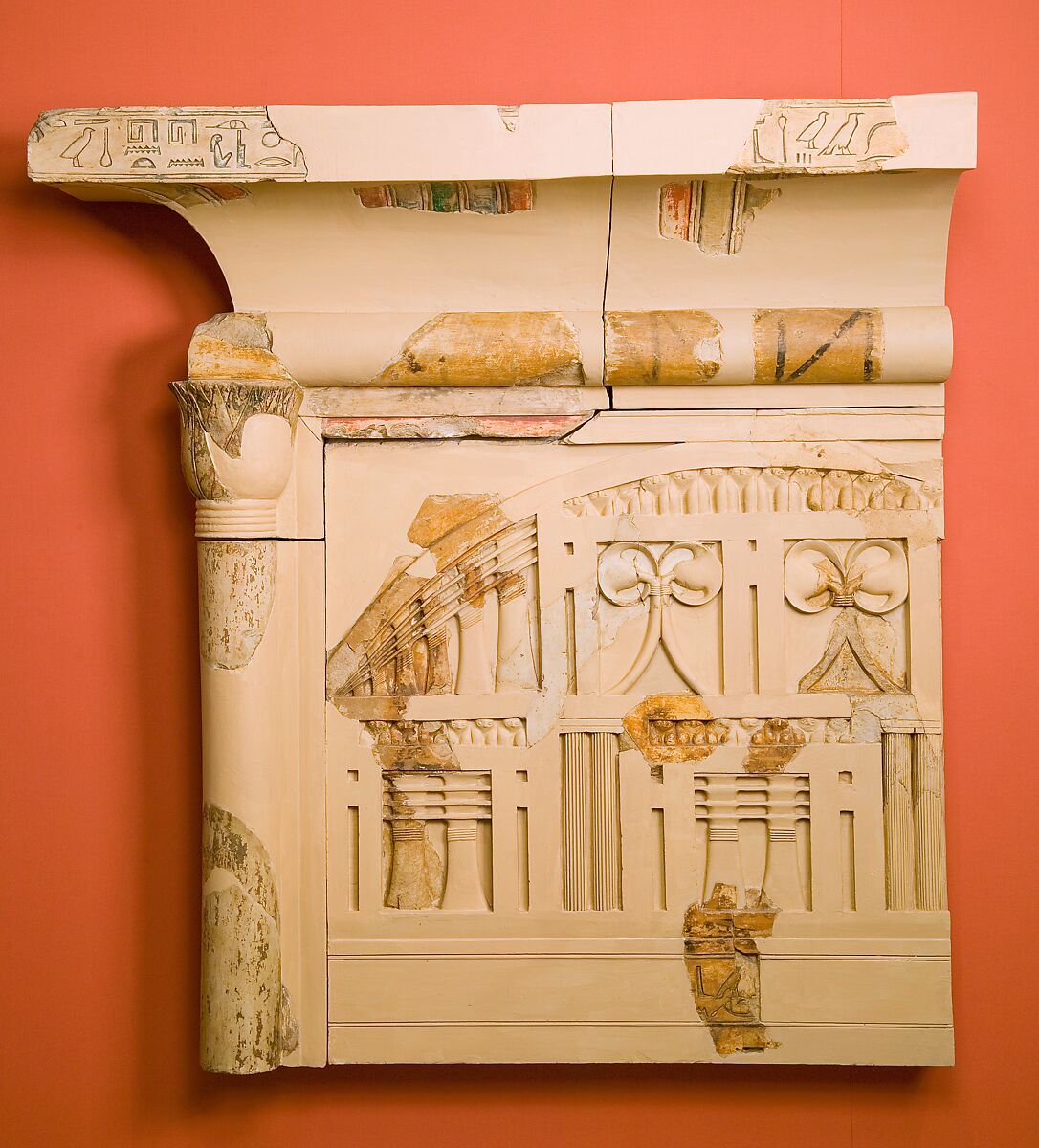 This artwork is meant to be viewed from right to left. Scroll left to view more.