Torso of Akhenaten
New Kingdom, Amarna Period
Not on view
This torso from a statue of Akhenaten was found in the Sanctuary of the Great Aten Temple or in the dump south of the Sanctuary area of the temple. The heavy breasts and sagging belly of the king are typical of his representation, a feminized body that may suggest his fertile receptiveness to life and divine inspiration from the Aten.

The statue appears to have been standing with its arms held naturally so that they hung slightly forward, a realistic pose developed by Amarna artists. Like all images of the king and queen, but not the princesses, the torso is inscribed with pairs of Aten cartouches on its chest. In addition the names of the god appear on the preserved upper arm (and would have appeared also on the missing arm and on both wrists), on the king's belt, and at the top of the backpillar.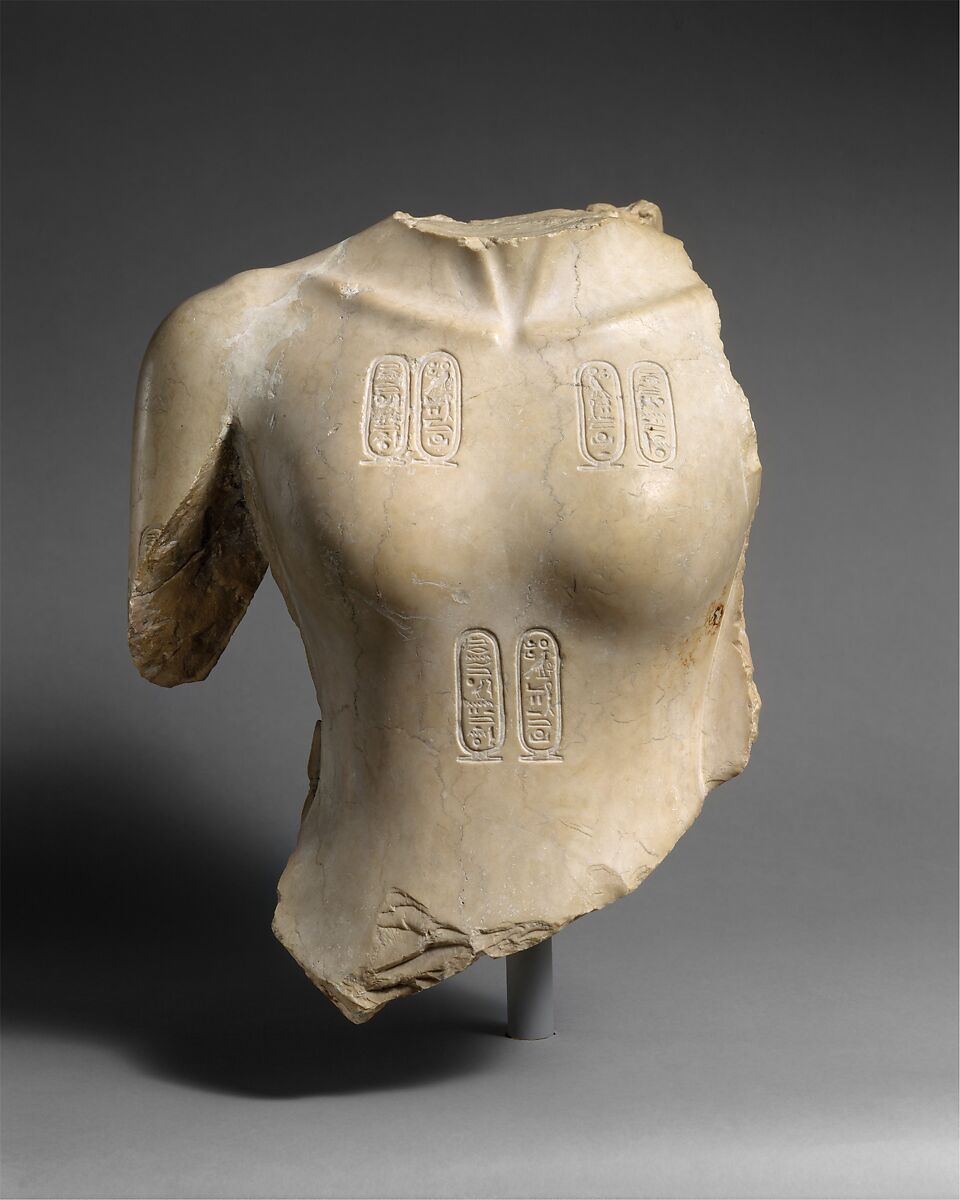 This artwork is meant to be viewed from right to left. Scroll left to view more.