Amphora-shaped perfume bottle
New Kingdom
On view at The Met Fifth Avenue in Gallery 121
The tall ovoid vessel has a long neck, a pedestal foot, and four vertical pommel handles. The dark blue body color is attributable to cobalt, which provides a deeper blue than the alternative copper based colorant. Canes of white, yellow and turquoise were applied, dragged, and marvered (smoothed) to create three zones of decoration, gradually relaxing from top to bottom: tight chevrons on the neck, broader chevrons between the shoulder and waist, and shallow festoons around the hip. Twisted white and blue canes have been applied to create striped top and bottom rims, and twisted yellow and blue canes where the body joins the foot.

The manufacture of glass vessels was a new art form in Eighteenth Dynasty Egypt. Egyptian craftsmen quickly perfected the art of winding molten glass around a core to form perfume bottles, cosmetic vessels, and drinking cups.

Extensive remnants of the manufacture of glass vessels have been found at both the palace city Malqata of King Amenhotep III and the new capital at Amarna built by his son Akhenaten that point to the cultivation of this luxury craft at these courts. Although the origin of this vessel is unknown, the form and decoration belong to this period. Features continue from the first reign to the second, but it has been suggested that the striped edgings, the dark blue color, and the pommel handles are more frequent at the earlier site of Malqata.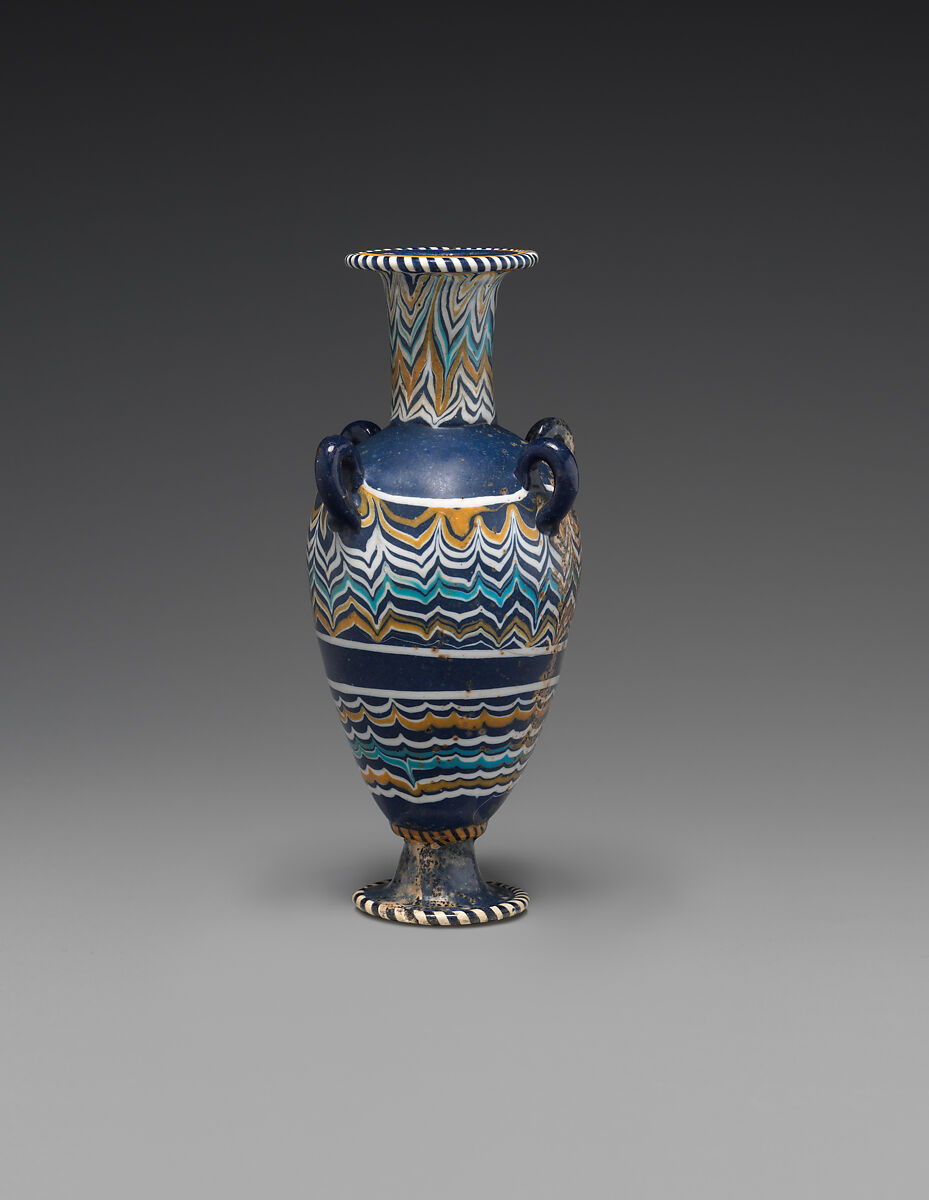 This artwork is meant to be viewed from right to left. Scroll left to view more.