Shakyamuni Conquering the Demons (Shaka Gōma-zu)
Kawanabe Kyōsai 河鍋暁斎 Japanese

Not on view
This scene probably depicts an episode from the life of Shaka (Skt: Shakyamuni), the historical Buddha, the attack of the demon king Mara. Shaka Buddha was able however, to defeat Mara and his army and thus attain enlightenment. Some pictorial elements modify the conventional iconography: a flaming dragon replaces the demonic human figure usually representing Mara; a rock cave stands in for the bodhi tree as a place of contemplation; and Buddha's hand is in the prayer gesture. Traditional pictorial elements for representing the historical Buddha in this 19th century painting are the tuft between Buddha's brows (urna) and the cranial bump on his head (usnisa). This complex presentation of Buddha's enlightenment contains elements familiar from other Buddhist iconic representations, for instance, the outdoor settings of Buddha Descending the Mountain (Shussan Shaka) or of Rakan, who is often represented as is Shaka in this album leaf, with a dragon.

The painter, Kyōsai was one of the few Meiji painters whose paintings were collected and appreciated in the West. The powerful subject matter of this painting contrasts with the refined execution of very fine gold on silk.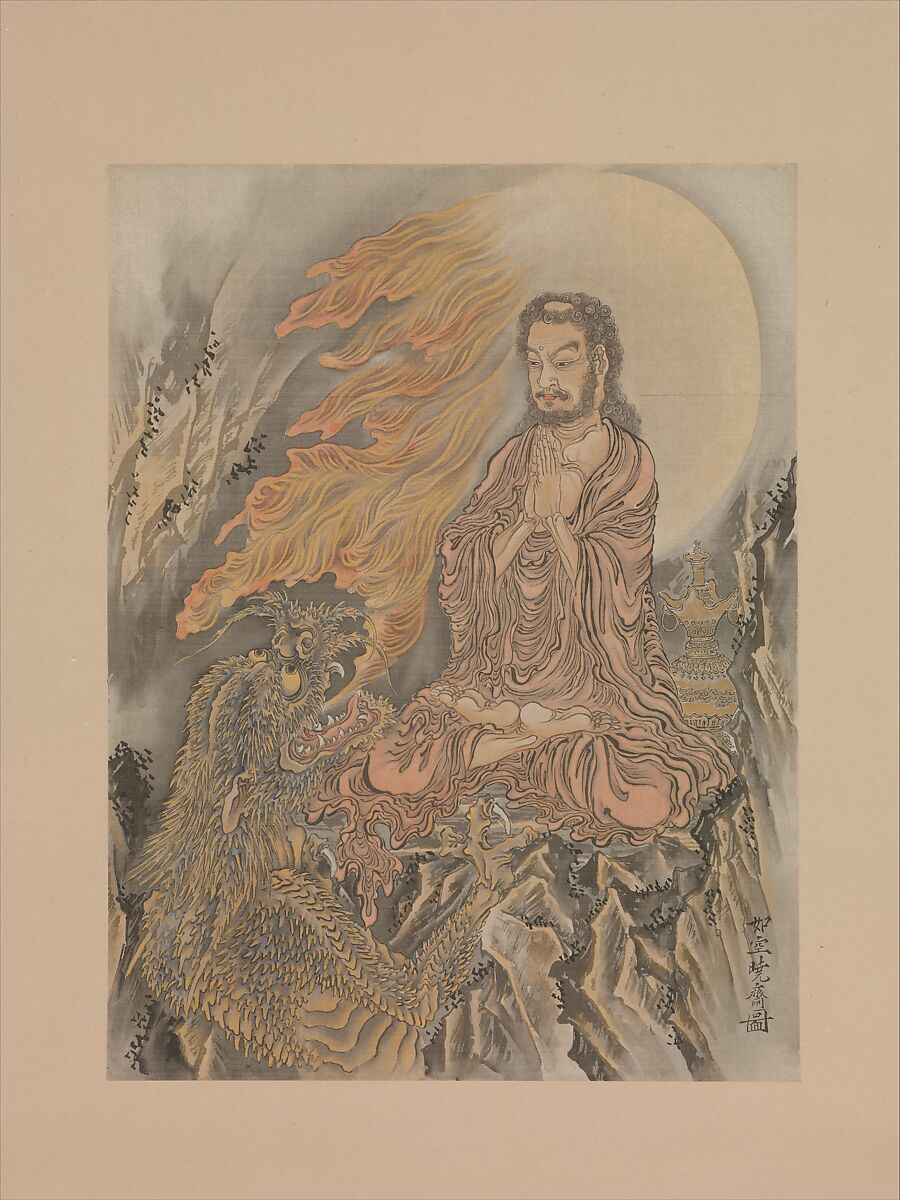 This artwork is meant to be viewed from right to left. Scroll left to view more.