Shroud of a Woman Wearing a Fringed Tunic
Roman Period
On view at The Met Fifth Avenue in Gallery 138
This round-faced woman wears a fine tunic with narrow clavi (stripes); a mantle is draped over her arms. The construction of her garments is not easy to understand. The very deep folds below her right arm could be part of the mantle or might constitute tunic sleeves, while a tight sleeve visible around her left wrist could belong to the tunic or an undertunic. The fine fringe around the bottom could also be part of the tunic or of the undergarment whose upper border, decorated with purple triangles, is visible at the neckline.

The woman wears a great deal of jewelry; earrings, three necklaces, six twisted gold bracelets, and three rings can be seen. On her feet are red socks and black sandals. She is flanked on either side by Egyptian deities and seems to step forward from a light gray rectangle. This form could be interpreted as a doorway, a late reminiscence of the so-called False Doors of pharaonic Egypt, elaborate niches through which the dead were believed to communicate with the living.
#3539. Shroud of a Woman Wearing a Fringed Tunic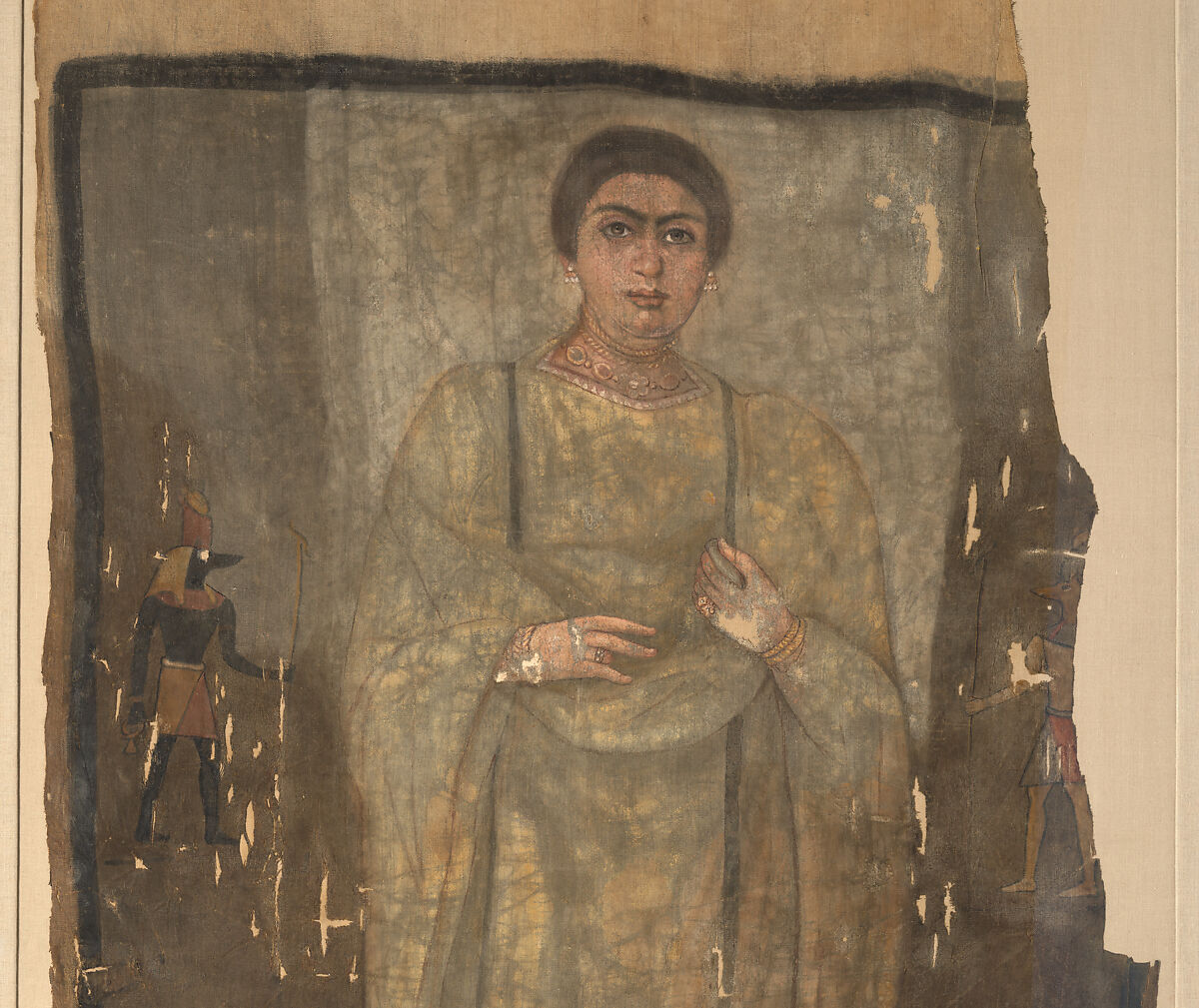 This artwork is meant to be viewed from right to left. Scroll left to view more.