Mummy with a Painted Mask Depicting a Woman Holding a Goblet
Roman Period
On view at The Met Fifth Avenue in Gallery 138
This mummified body still includes the original linen wrappings and belongs to a woman whose name is unknown. The wrapping and cover of her mummy are representative of customs prevalent at the time of the last burials according to the Egyptian tradition. The woman's wreathed head rests upon a gold pillow. Her white tunic has broad black clavi (stripes), and she wears a mantle with greenish black orbiculi (circular ornaments), ornaments popular from the late third century.

Numerous burials from the Roman Period were found in the forecourts of the temple of King Mentuhotep II (ca. 2061-2010BCE). The king's temple was no longer in use but the nearby temple of Hatshepsut served as a sanctuary to the Greek god Asklepios and the Egyptian deified sages Imhotep and Amenhotep, son of Hapu. Pilgrims would sleep there to seek magical healing of ailments, and a burial nearby would be considered beneficial to the deceased.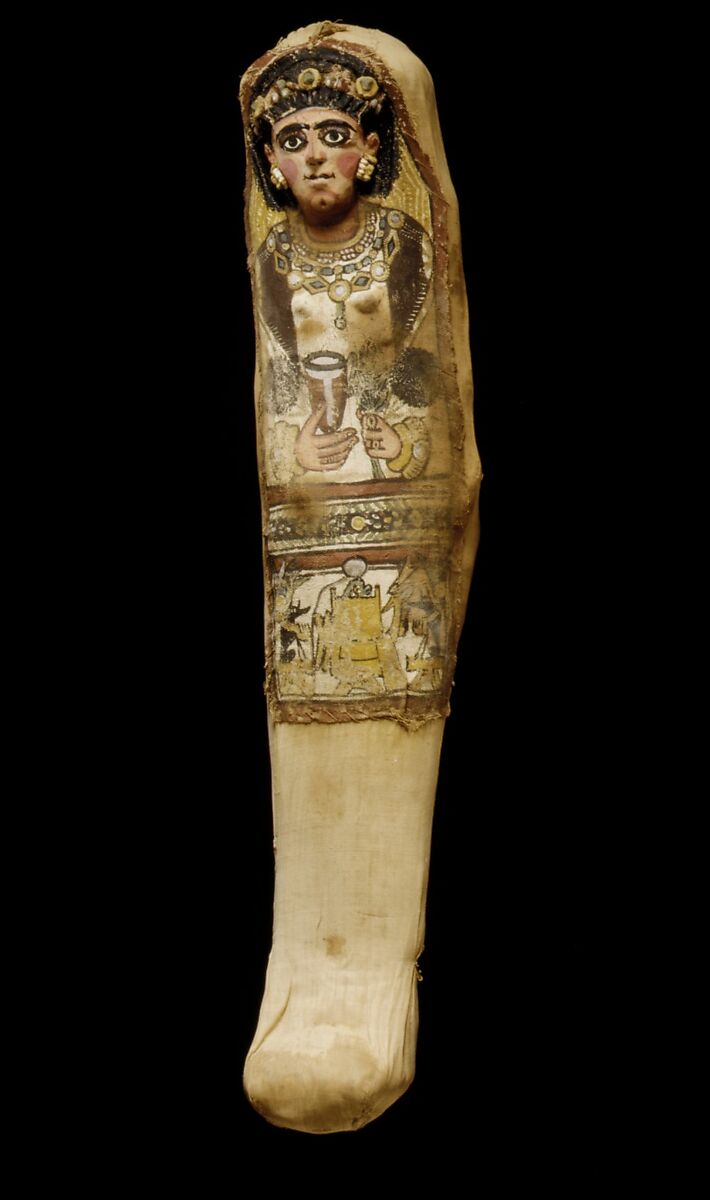 This artwork is meant to be viewed from right to left. Scroll left to view more.