Offering table of Pabasa
Late Period, Saite
On view at The Met Fifth Avenue in Gallery 127
The Tomb of Pabasa was cut into the limestone floor north of the Asasif valley in western Thebes. It consisted of a series of underground rooms at either end of a large sunken courtyard that was open to the sky. This great slab, found in debris outside the tomb, probably stood in the center of the courtyard.

The inscriptions give Pabasa's name and his titles Chancellor of the Divine Adoratrice and Governor of Thebes.The Divine Adoratrice in question is Nitocris who is mentioned elsewhere in his tomb, and the pharaoh at the time was Psamtik I. Surrounding the upper edges is a prayer derived from the Pyramid Texts, given under translation; it is difficult to read as the inscriptions were subsequently rubbed away. The offerings depicted are, at bottom, loaves of bread and two jars for water and beer, surmounted by cuts of meat, cucumbers, fowl and grapes. The projecting end of the table is grooved to allow the runoff of libations poured over the texts and offerings.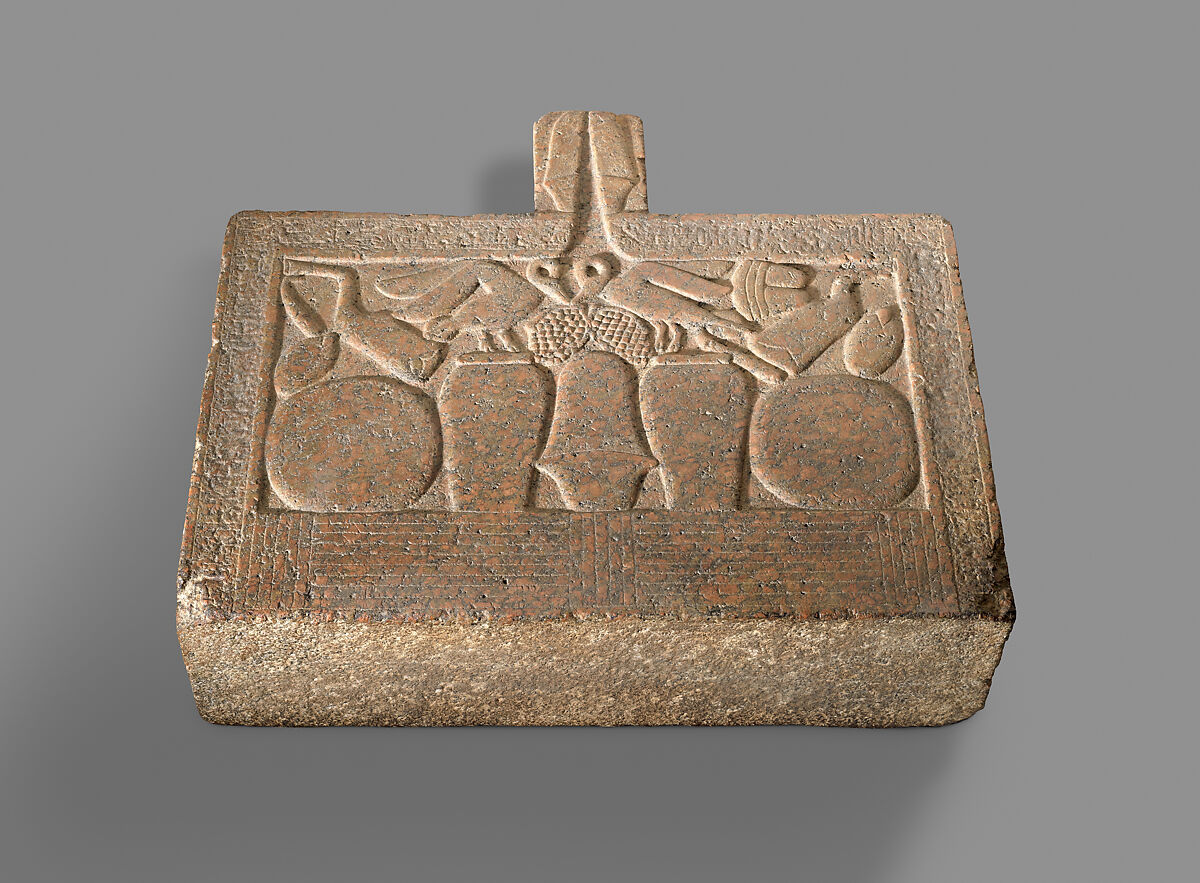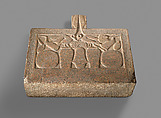 This artwork is meant to be viewed from right to left. Scroll left to view more.