Statue of Seated Imhotep
Ptolemaic Period
Not on view
Imhotep was the official who oversaw construction of Egypt's first monumental stone pyramid, at the beginning of the Third Dynasty (ca. 2650-2600 B.C.). The significance of this accomplishment made such an impression on the Egyptians that Imhotep was remembered and honored in later Egyptian history. Beginning in the New Kingdom he was invoked as the patron of writing and wisdom, and by the time this statue was made he had achieved fully divine status, with his own mythology and cult. Imhotep was also invoked for his intercession in sickness and infertility, and he was later equated by the Greeks with their own god of medicine, Asklepios.

Imhotep is almost always depicted with short-cropped hair or a cap, seated and holding an open papyrus scroll. In this example the finely inlaid figure of the god is made separately from his elaborate chair and base. The chair is tall with a rounded back, its seat surrounded by an elaborate cavetto-like molding, and the legs below the seat joined by panels with vertical cutouts.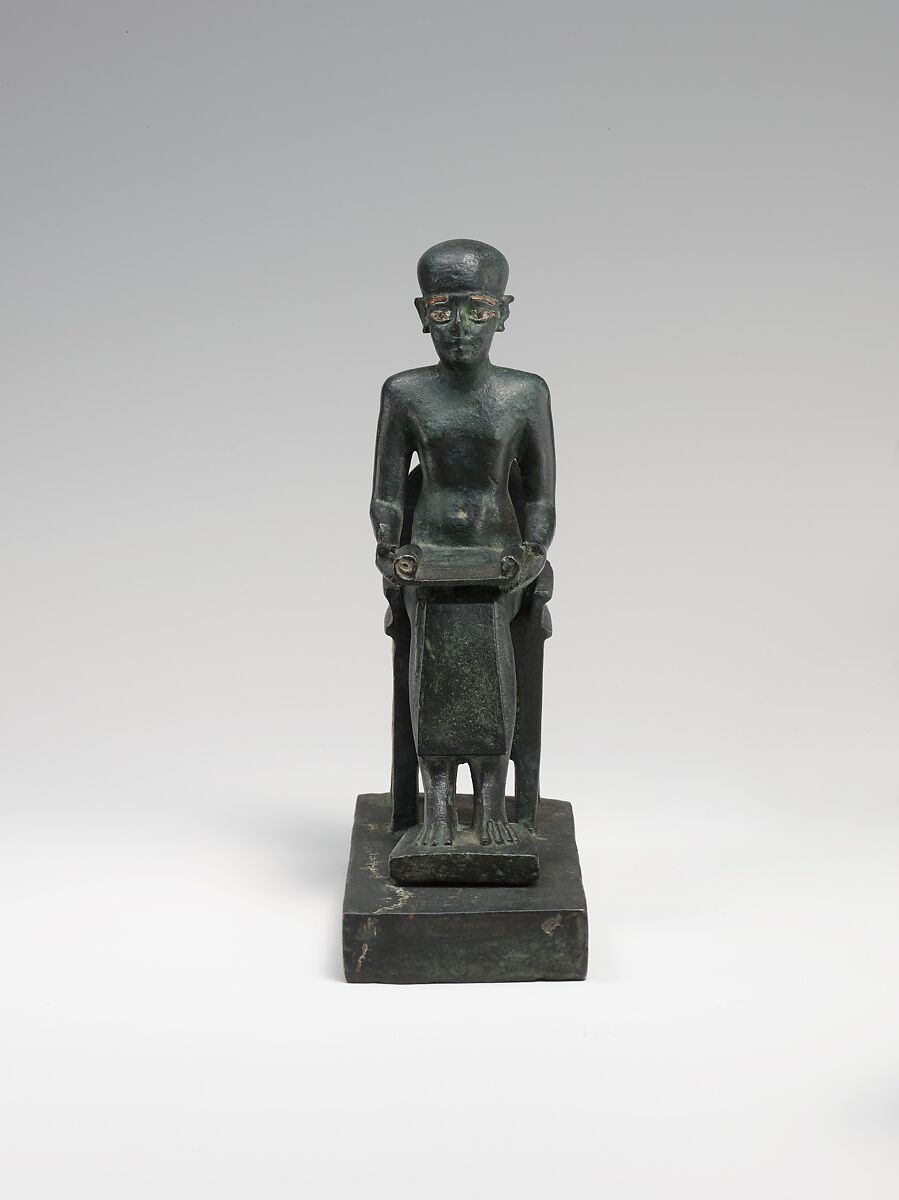 This artwork is meant to be viewed from right to left. Scroll left to view more.