Armlet of Amenhotep
New Kingdom
On view at The Met Fifth Avenue in Gallery 116
Inside the coffin of the child Amenhotep, two faience armlets had been placed on either side of the mummy's head (36.3.155, 36.3.156). These wide bands were made to been worn on the upper arm of of a grown man, not a child, and they may have been a parting gift from the boy's father. A faience necklace of lentoid beads was found lying on top of the coffin's lid.

Gold necklaces of lentoid beads (shebiu-collars) and arm bands (a'a-armlets) were part of the honor jewelry presented by the king to important officials other highly valued individuals. Combinations of gold and blue armlets are depicted in tomb paintings (see the detail of facsimile 30.4 106 above), and it is possible that the faience versions of the gold jewelry were part of the sets, not just imitations.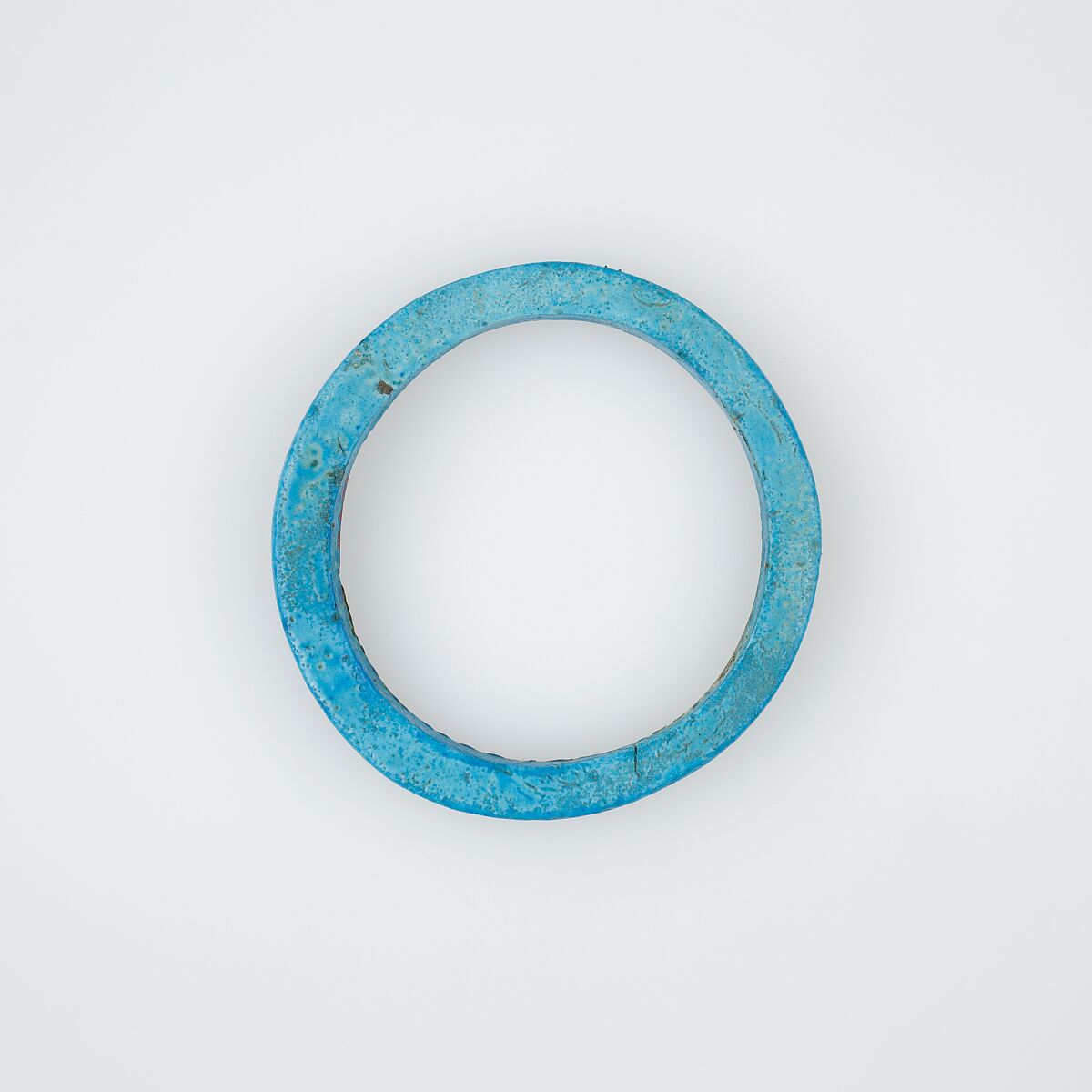 This artwork is meant to be viewed from right to left. Scroll left to view more.