Marsh Bowl
Early New Kingdom
On view at The Met Fifth Avenue in Gallery 114
This faience bowl is one of the larger examples of its type, which is sometimes referred to as the marsh bowl or the nun-bowl. The outside is decorated with the radiating petals and sepals of the Egyptian blue lotus. The sepals of this flower have purple dots on the exterior, which the artist has indicated by dashes. The center of the interior is decorated with an elaborate square filled with alternate checked, solid, and reserved bands surrounded by a plaited pattern, which represents a pond. All around the pond and extending up to the rim of the bowl is a continuous design of lotus blossoms, some fully opened with erect stems and some partially opened buds with drooping heads. Lotus buds also fill the empty spaces around the stems.

This beautifully preserved bowl was found with a scarab in the coffin of a woman named Teti, which contained the mummies of two adults and a child. The coffin (12.181.302a, b), the scarab (26.7.432) and the bowl are all on display in gallery 114.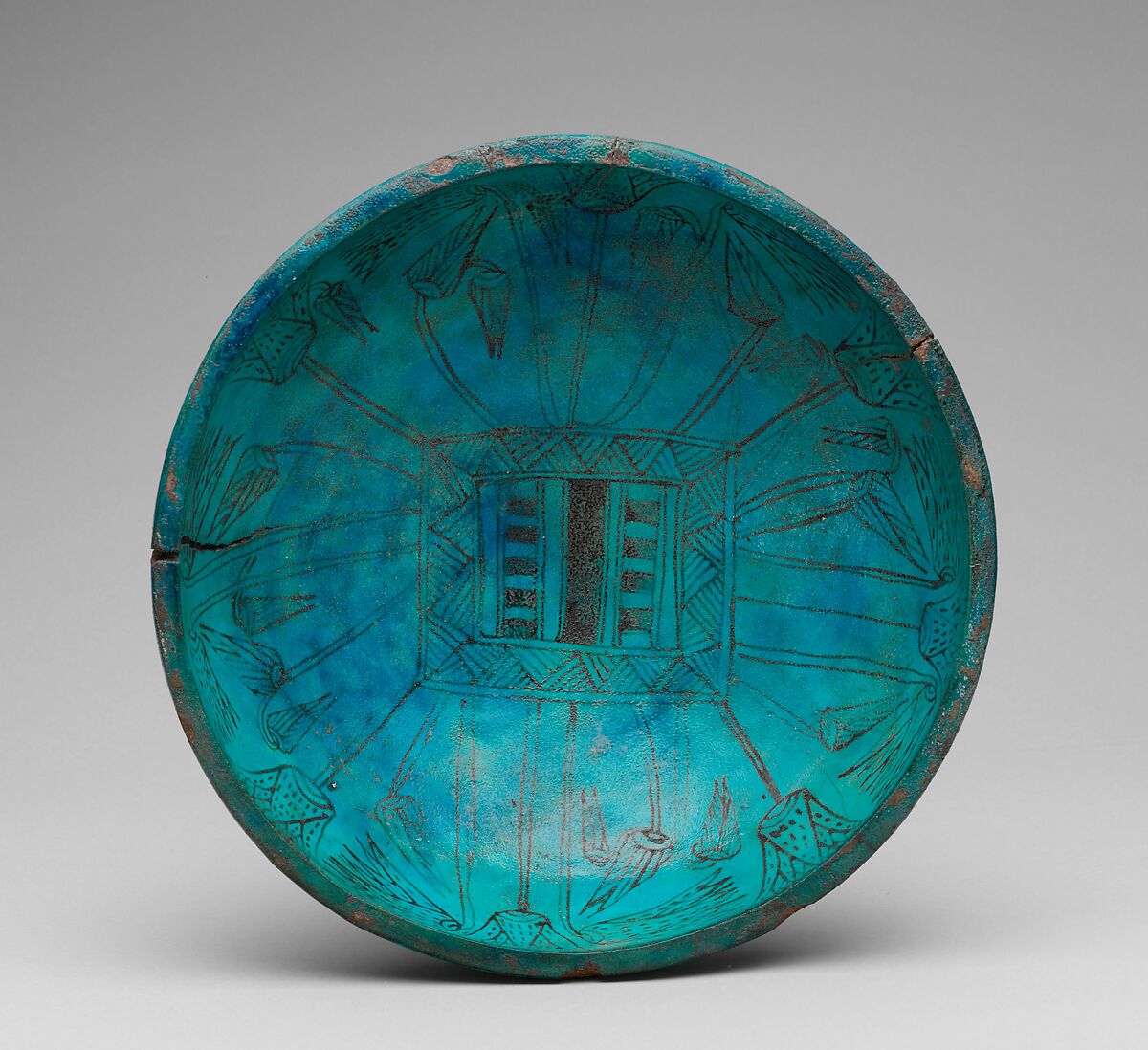 This artwork is meant to be viewed from right to left. Scroll left to view more.