Shabti of Akhenaten
New Kingdom, Amarna Period
On view at The Met Fifth Avenue in Gallery 122
Shabtis were intended to perform work that the deceased was called upon to do in the afterlife. More than two hundred shabti fragments inscribed for Akhenaten are known, and their existence suggests that belief in the afterlife and certain aspects of traditional funerary practices survived during the Amarna period. However, not surprisingly, Akhenaten's shabtis are inscribed only with the king's names and titles (see 47.57.2 or 66.99.106), not the standard shabti text (see 86.1.22).

Shawabtis for the king's burial were probably prepared throughout his reign and in different workshops, as they show considerable variability. His shabtis with his burial equipment were certainly stored in the Royal Tomb, whatever scenario is imagined around his death and burial.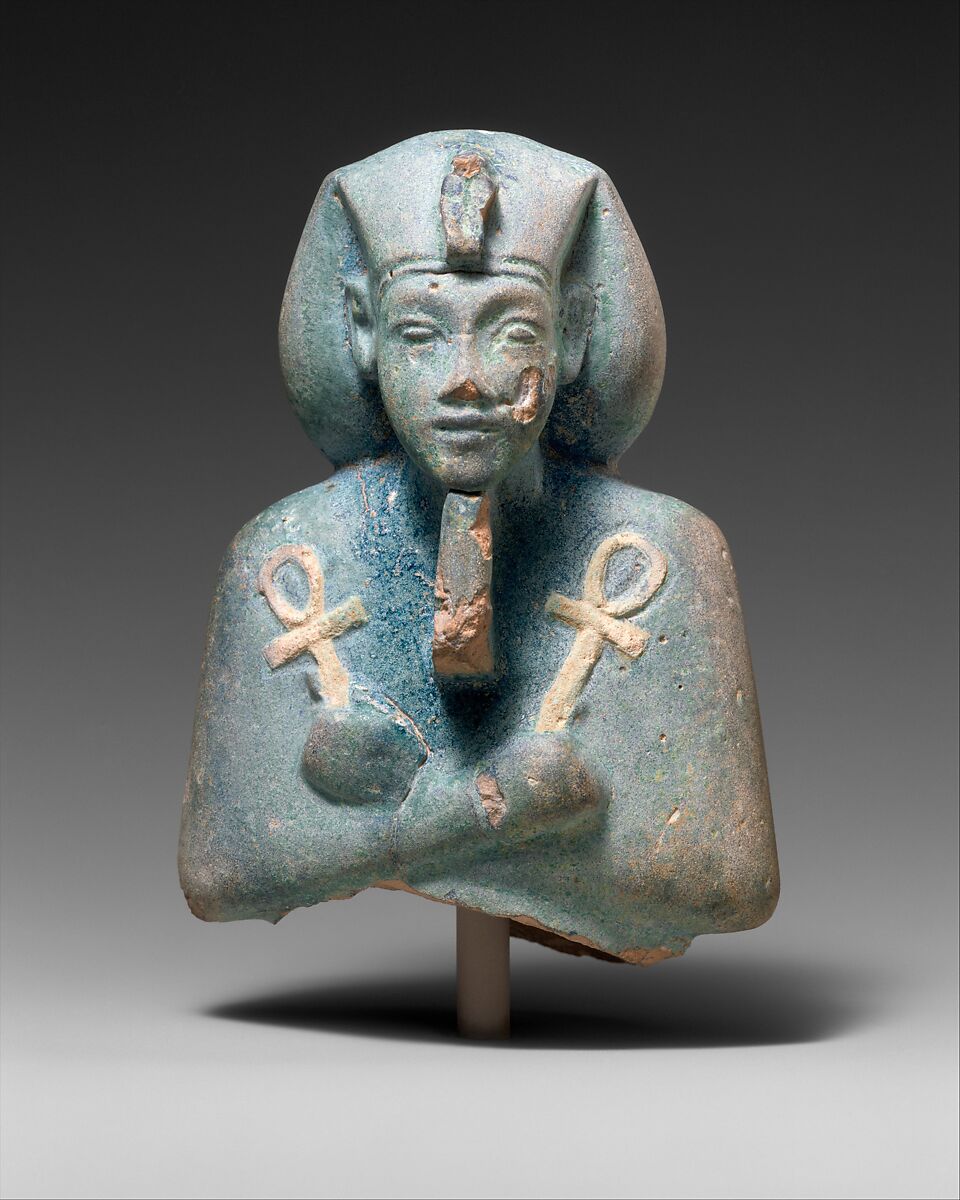 This artwork is meant to be viewed from right to left. Scroll left to view more.