Heart Scarab with a Human Head
New Kingdom
On view at The Met Fifth Avenue in Gallery 127
Heart scarabs were very popular amulets. Positioned on the chest of the mummy, they usually take the shape of a large scarab beetle (which was a symbol of regeneration). Occasionally, the beetle's head is replaced with that of a human. For the ancient Egyptians the heart was not only the center of life, but also of thinking, memory, and moral values. After death the heart was thought to be weighed against maat – the principle of order and justice in order to determine if the deceased had lived a just life. Only if that was the case, was he or she allowed to live on in the afterlife.

Understandably, the Egyptians feared a negative outcome and special amulets were used to ensure a positive judgment. The flat underside of a heart scarab is usually inscribed with chapter 30B of the Book of the Dead, the so-called heart scarab spell that magically "prevents the heart from creating opposition" and in which the deceased's heart is directed not to tell lies about its owner. Here this spell is inscribed in ten horizontal lines; the name of the owner is not included.

The underside of this scarab features two holes, a detail found in other human-headed heart scarabs as well. Presumably these were used to fasten the scarab onto a string. The scarab received an additional, gilded metal rim with a large loop for suspension at the top. This setting takes the shape of a heart and may have been added slightly later and covers parts of the hieroglyphs on the underside.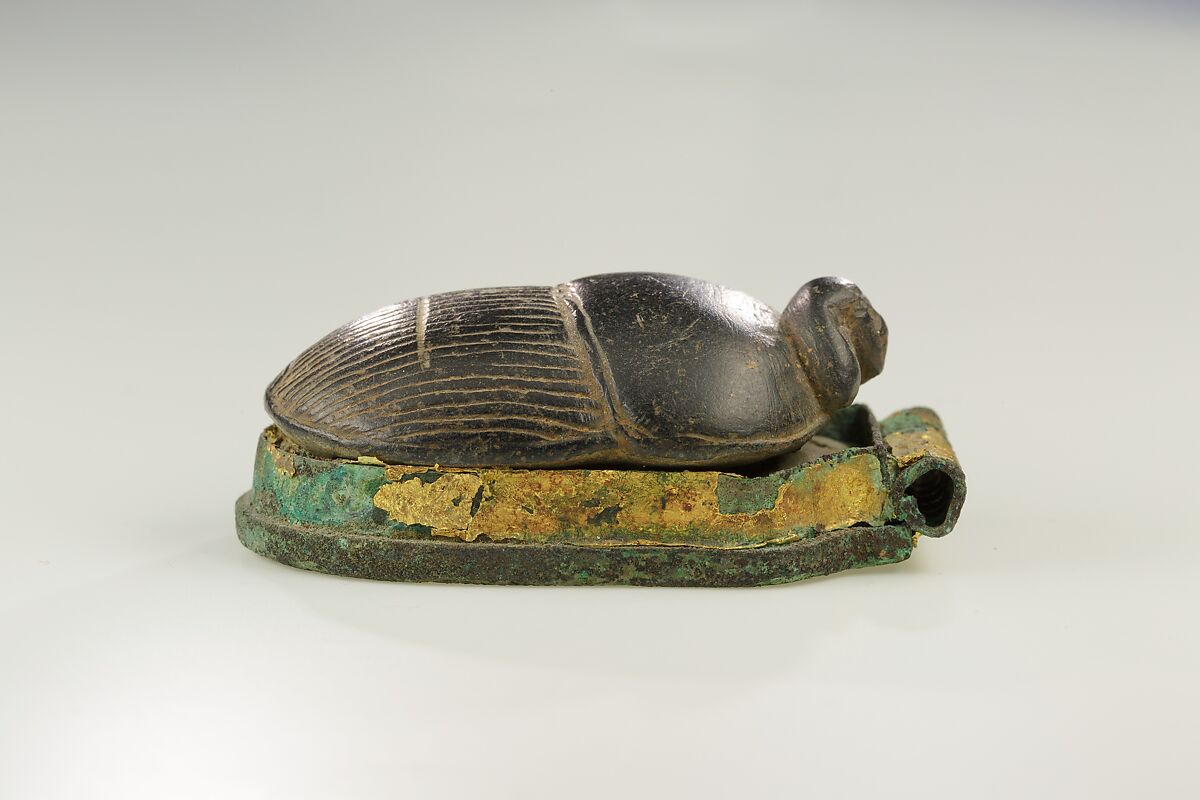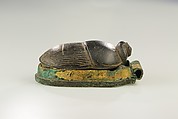 This artwork is meant to be viewed from right to left. Scroll left to view more.