Dancing dwarf
Ptolemaic Period
On view at The Met Fifth Avenue in Gallery 134
The marble dancing dwarf with his fine features is almost certainly from Alexandria. As in so many aspects of Ptolemaic art, the dwarf represents the convergence of different trends.

Although in this instance the top of the head, arms and legs are missing, bronze statuettes of dancers and dwarf-dancers often hold castanets, and the origin of the type should probably be associated with the castanet-playing dancers hired for religious or private occasions who are noted in some Ptolemaic papyri. In Greece such dancers had long been associated with ecstatic orgiastic cults like those of Dionysus or Cybele, so it could be that such cults are sometimes involved. However, the employment of such individuals certainly was adopted for private occasions and banquets. The figure, then, might have recalled a particular occasion, or been a more general evocation of festivity.

This dwarf is rendered without caricature, which suits the long Egyptian tradition in which dwarves were integrated in society and had in general positive associations, and by this time appeared mostly as gods - Bes or Pataikos. The nakedness of the figure is perhaps more suited to Greek tradition, while the highly developed rendering of the dwarf's musculature and body form is a Hellenistic tendency: in a world greatly interconnected, there was strong interest in the array of human types and even study of body types.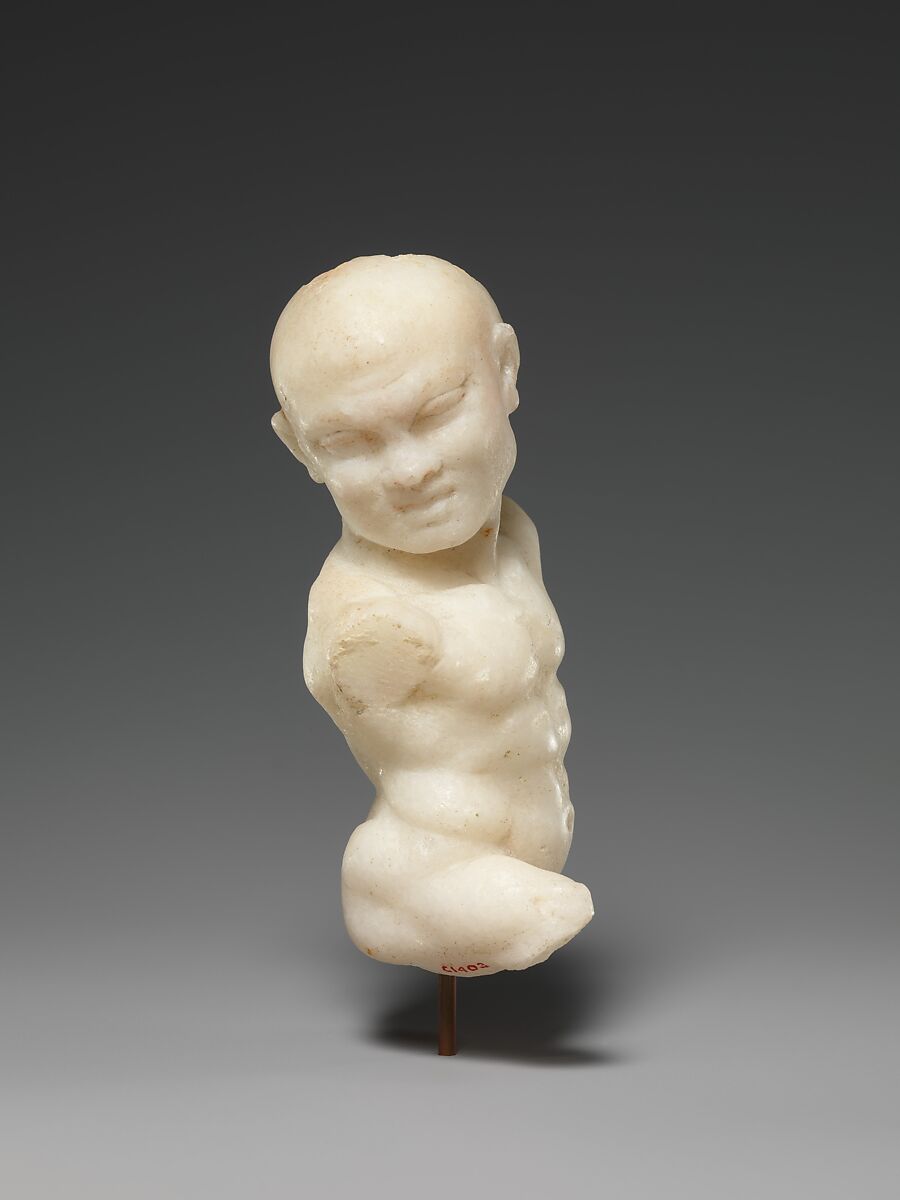 This artwork is meant to be viewed from right to left. Scroll left to view more.