Sacred animal mummy of an ibis inside a jar
Late Period–Roman Period
On view at The Met Fifth Avenue in Gallery 134
Animal cults

The Egyptians considered certain individual animals to be living manifestations of a god, such as, since earliest times, the Apis bull. Those individuals were duly mummifed when they died and buried for eternal life, then replaced by another single living manifestation. During the first millennium BC, many multiples of animals associated with certain gods were specially raised in temple precincts as simultaneous avatars of that god and then mummified in large contingents and deposited in catacombs for eternal life. The ancient perception of these multiples, the evolution of the practice in this direction, and variations within the practice are not easily accessible to us. But the hundreds of thousands of often elaborately prepared animal mummies found in catacombs and other locales testify to its ancient resonance.

Animal mummies

This jar contains an ibis mummy wrapped in linen. The lid, now open, was anciently replaced over the opening and sealed with lime plaster. This mummied creature was discovered with many others, some single burials, other group burials in large jars, in a concentration east of the processional way at Abydos. Most of the mummies in this concentration seem to have dated even to the Roman Period, although others nearby in the newly recognized north cemetery temple and catalcombs belong to the Ptolemaic Period.

Animal mummies are generally envisioned as being offered to the corresponding god - for the ibis that would be Thoth. However, there are no known temples to the god Thoth at Abydos. On the other hand, Thoth was closely involved both in the confirmation of the king and in the justification and rebirth of the deceased king, so it has been suggested that ibises may have been offered in support of divine kingship, Abydos being the seat of the most ancient kings, and, in specific, of Osiris.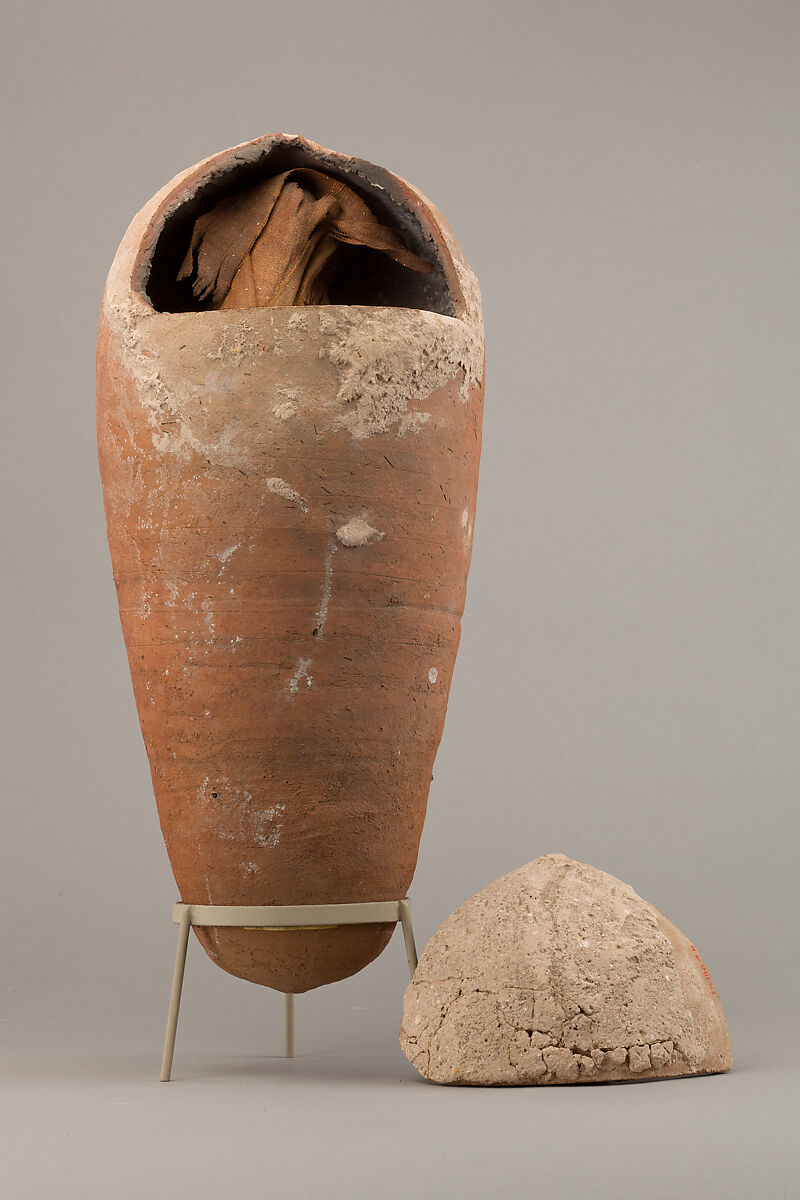 This artwork is meant to be viewed from right to left. Scroll left to view more.