Model Jar Inscribed for Sennefer and Senetnay
New Kingdom
On view at The Met Fifth Avenue in Gallery 117
This jar is made of solid stone, with only a small depression at the top. It was never intended to be functional, but was a model used as part of the owner's burial equipment. The shape imitates a ceremonial hes-vase that would have been used for pouring libations. The inscription names the Mayor of Thebes Sennefer and his wife, the Royal Nurse Senetnay.

Senetnay was the wet-nurse of Amenhotep II and another title "one who nurtured the body of the god" indicates that she lived into the king's reign. Because of her close relationship with the king, Senetnay was given the privilege of burial in the royal cemetery now known as the Valley of the Kings. Several dozen model jars inscribed with her name (and sometimes with that of her husband as well) were discovered in and around the entrance of KV 42. Four of these, including this one, a small jug, and two pear-shaped jars are now on view in gallery 117.

For more information on the jars and KV 42, see the Curatorial Interpretation below.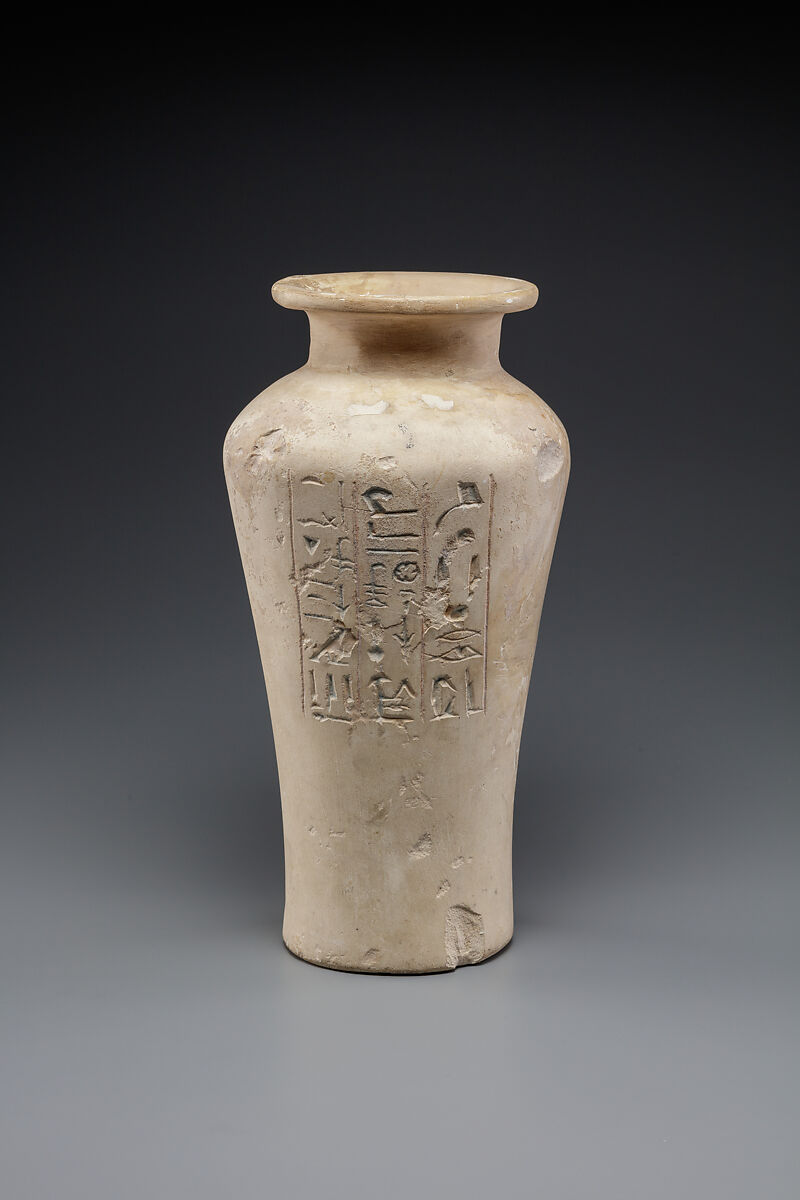 This artwork is meant to be viewed from right to left. Scroll left to view more.